Unique features for a better email experience
Proton Mail protects your communication and has everything you need to easily manage your inbox
Need secure email for work? Discover Proton for Business.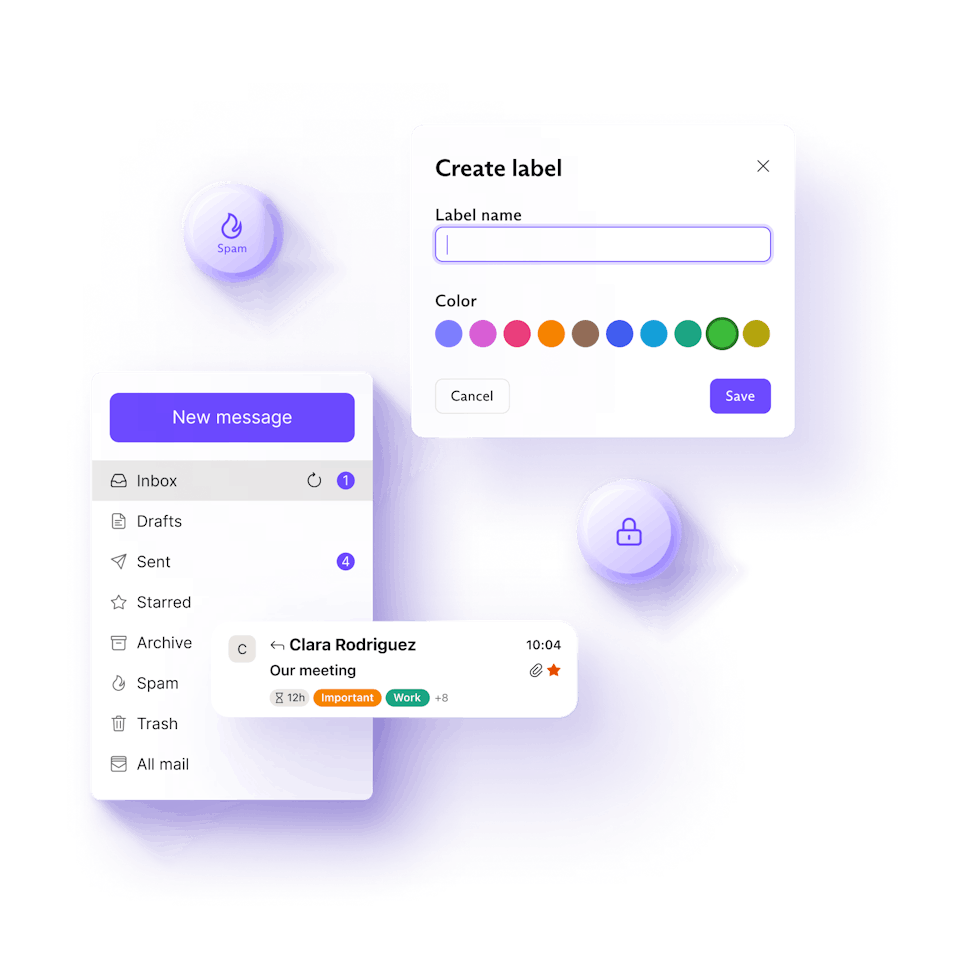 Stay protected on the go with our mobile apps
The ease and security of Proton Mail on all your devices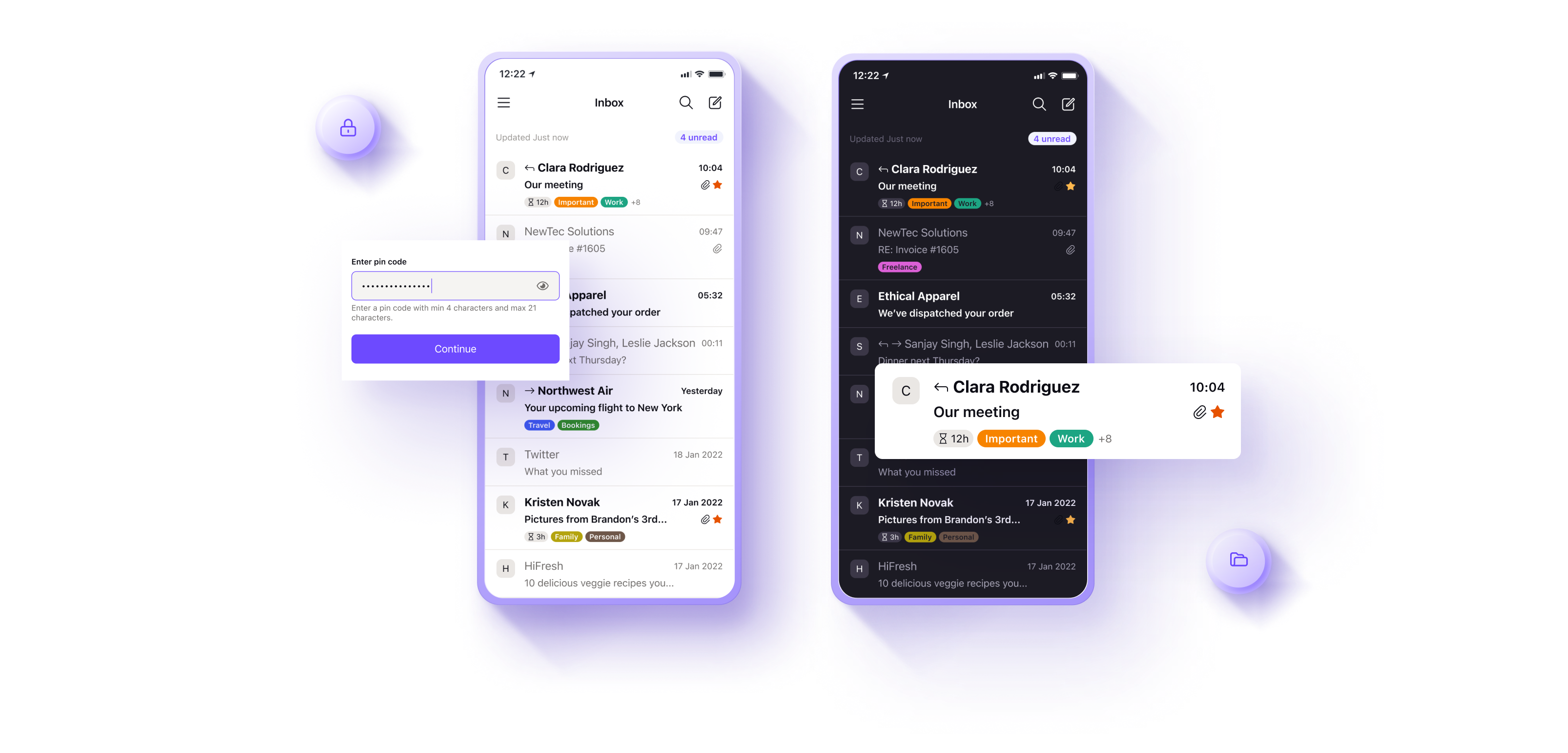 Your inbox is yours
We don't spy on your communication to show you targeted ads. In fact, we encrypt all your emails so it is impossible for us to access them. Your inbox; your rules.
Rigorous encryption
Your entire inbox is secured, even on mobile devices. No one can read your emails but you. Proton is privacy, ensured by end-to-end encryption and zero-access encryption.
Unmatched protection
We offer strong phishing, spam, and tracking protection for all your communication.
Do more with Proton Mail
---
Your Proton Account gives you access to a powerful ecosystem of free apps designed to protect your privacy
Your schedule is a record of your life. Keep it private with our easy-to-use calendar.
Securely access and share your files with cloud storage that gives you control of your data.
Access censored content and keep your internet activity private and secure with our high-speed VPN.
Your inbox, your way
---
Personalize your inbox and get through your messages faster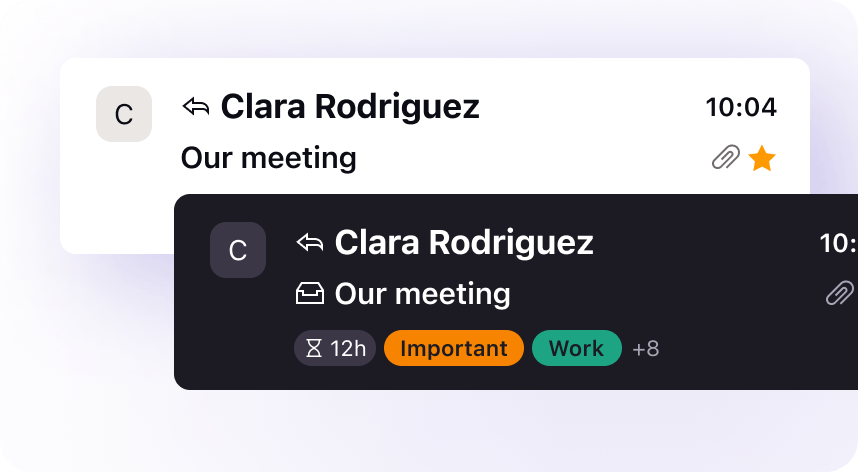 Customize your inbox's look
Fully personalize your inbox by selecting your favorite layout, folder colors, and themes — including dark mode.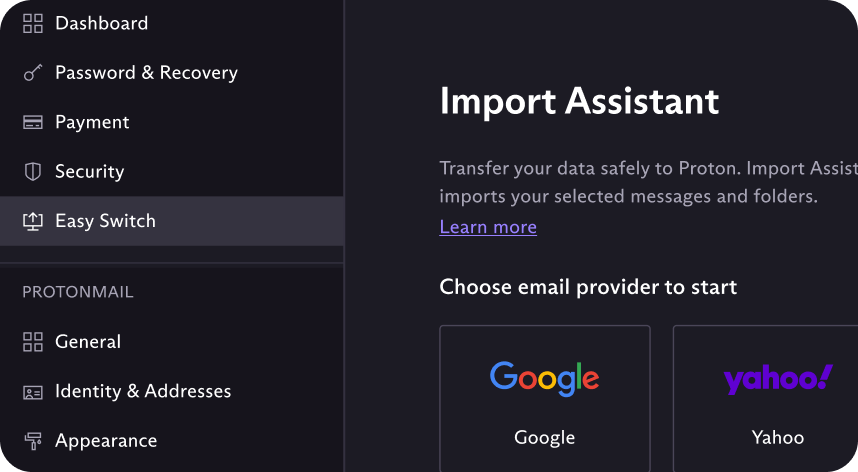 Switch to Proton in one click
Moving your existing emails, contacts, and calendars is easy. Our
Easy Switch
tool handles it all in a single click.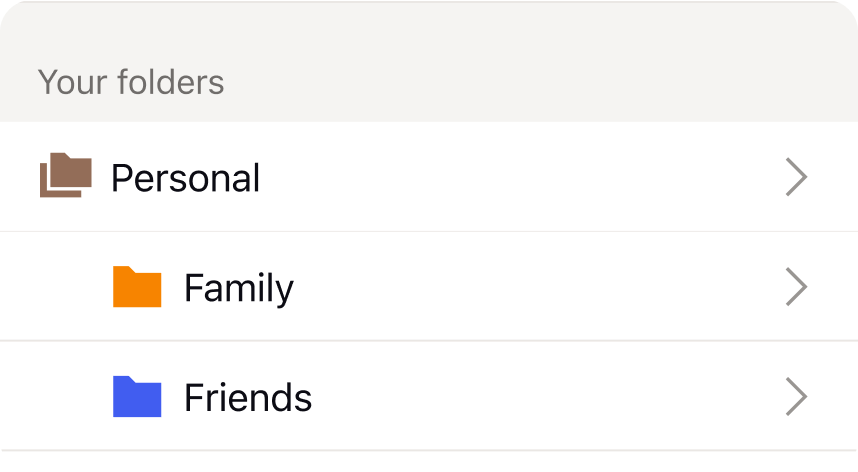 Stay organized
Create labels, folders, subfolders, and filters to help keep your inbox organized. Use filters to sort incoming emails automatically.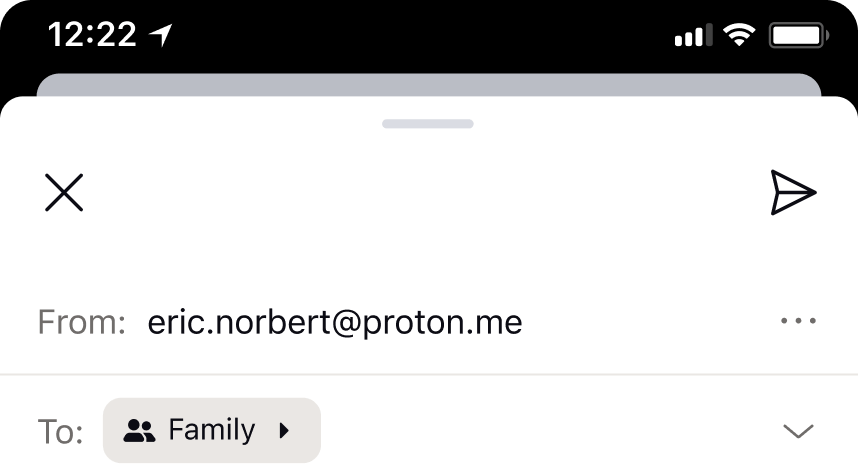 Work faster with keyboard shortcuts
Use our optimized keyboard shortcuts, designed to be intuitive and help you get everything done faster.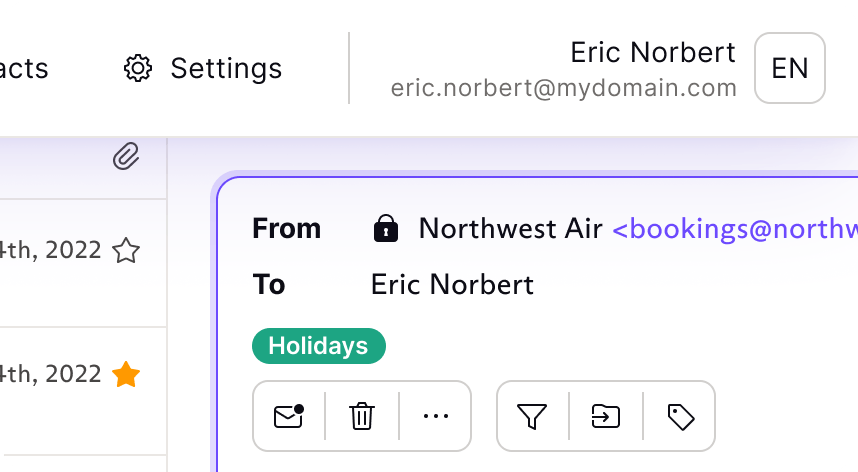 Your own address with your own domain name
Set up addresses with your own domain name for a personalized email address or get an @proton.me address.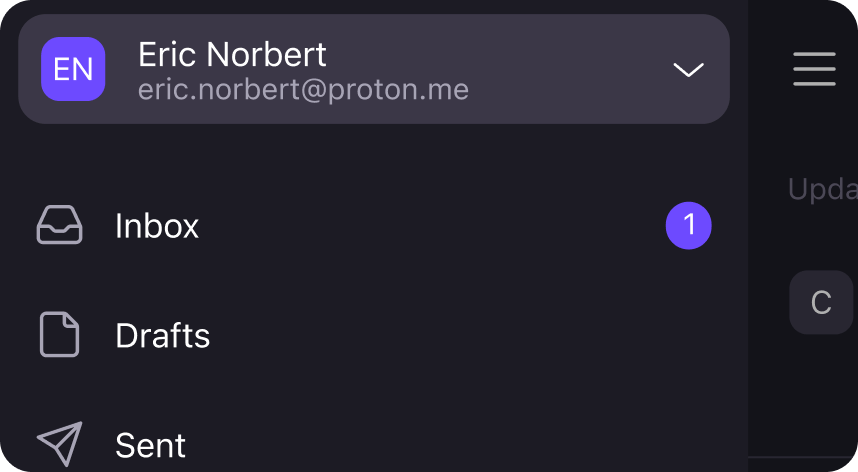 Manage your online identities
Create multiple addresses linked to the same account and effortlessly send, manage, and filter emails with any of them.
Simple, user-friendly design and features
While built for privacy and battle-tested, Proton Mail has also won praise for our digital design. With its modern, intuitive layout and advanced features, Proton Mail is recognized for its unparalleled ease of use.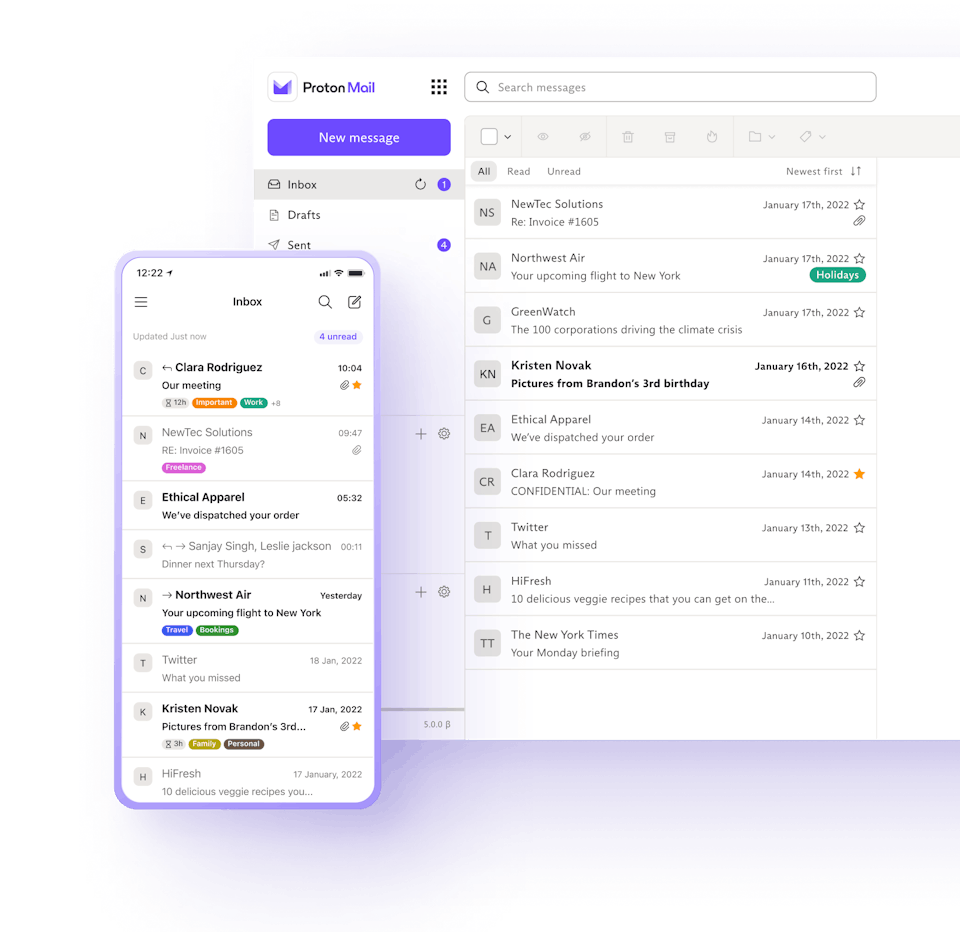 Get your encrypted inbox with Proton Mail
How Proton Mail gives you an advanced inbox
---
Get Proton Mail for Business
---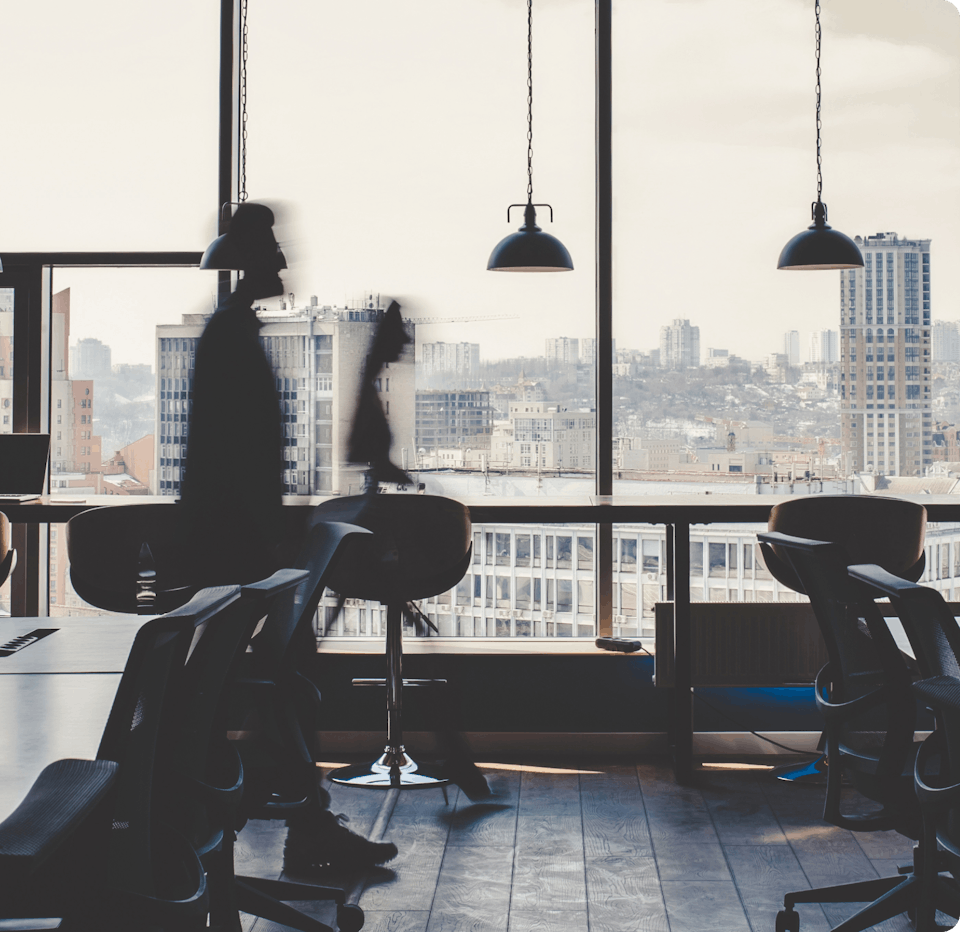 A secure solution for businesses
Roughly 58% of cyberattack victims are small businesses, and email is the most common attack vector. Proton Mail can also protect your organization.
Have a question?
Proton provides customer support you can depend on. We work across multiple time zones to provide 24/7/365 support. At Proton, it is always possible to reach a real person and get a real solution.