Conozca al

equipo de Proton

Somos científicos, ingenieros y especialistas de diversos orígenes, y nos une la visión compartida de proteger la libertad y la privacidad en línea.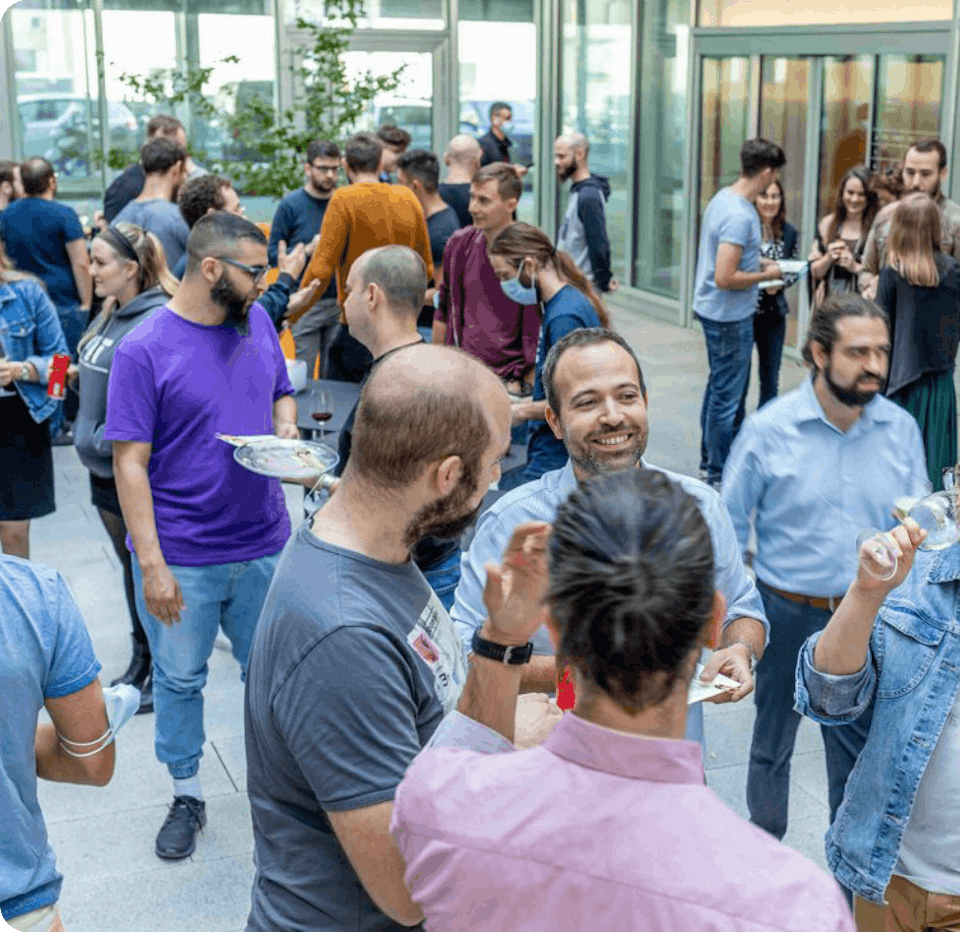 Nos comprometemos a crear métodos de confianza para que todo el mundo pueda estar en línea de forma segura y tenga el control de su información en todo momento
---
Las personas primero
Ya sea que estemos al servicio de la comunidad de Proton o al del conjunto de la población mundial, nuestra prioridad son siempre las personas. Para nosotros, es más importante cambiar las cosas a mejor que los beneficios que podamos obtener al hacerlo.

Proton es independiente, neutral, está en manos de sus empleados y no depende de inversores de capital riesgo.
Hacemos lo correcto
Creemos que hacer lo correcto es una ventaja competitiva. Nuestra cultura empresarial nos permite hacer lo correcto y realizar un trabajo del que podemos sentirnos realmente orgullosos. Nuestro objetivo es convertirnos en una empresa tecnológica con conciencia.
La ciencia es nuestro principio
Proton fue fundada por científicos, por lo que la ciencia forma parte de nuestro ADN y de nuestra cultura. Creemos en la excelencia técnica, el rigor y la revisión por pares. La integridad, la honestidad y la transparencia son valores fundamentales.
Creemos en la privacidad
We believe that privacy is a fundamental right and an essential part of being human. Without it, there can be no freedom. Privacy is a deeply held belief that guides all that we do.
Juntos es posible
We believe in collective strength. Our mission can only be accomplished by working together with our community. Together, we are building a better internet for future generations.
Ayúdanos a construir el futuro que deseas
Our team combines deep mathematical and technical knowledge from the world's top research institutions with expertise in building remarkable and easy-to-use services. By joining our team, you can help build a different and better internet for now and for the future.
Conozca nuestro equipo global
Proton has over 400 employees working in more than 20 countries, representing over 40 nationalities. We are headquartered in Geneva, Switzerland, with offices in Zurich, Skopje, Taipei, Vilnius, and Prague.

Andy Yen
Fundador y director general
Andy has long worked to advance privacy and freedom online and has spoken at TED and the Internet Governance Forum. Previously, he was a scientist at CERN and has a PhD in physics from Harvard University and degrees in physics and economics from Caltech. Andy has lived in Switzerland, the US, and Taiwan.

Bart Butler
Director de tecnología
Bart was one of the first employees of Proton and has been CTO since 2015. He is responsible for technical vision and architecture. Previously, he worked at the Large Hadron Collider at CERN and in the private sector. He holds a BA in physics and chemistry from Dartmouth College, a PhD in physics from Stanford University and was a postdoc fellow at Harvard University.

Edward Gonzales
Vicepresidente de ingeniería
Edward has over 20 years experience in technology and finance. Prior to Proton, he was Head of Product Engineering for Payments at Square and held engineering leadership roles at LendingClub, BlackRock, and Barclays Global Investors. He has a BA in economics from Rice University.
(nueva ventana)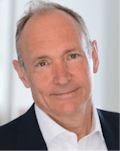 Sir Tim Berners-Lee
Advisor
Sir Tim is the CTO and co-founder of Inrupt and invented the web while at CERN in 1989. He co-founded and is President of the ODI. Sir Tim co-founded the Web Foundation and is the Founder and Director of the W3C. He is a Professor of Computer Science at MIT and Oxford University. In 2017, he was awarded the Turing Prize (considered the "Nobel Prize of Computing").
(nueva ventana)

Samuele Kaplun
Director de ingeniería
Samuele has a background in theoretical computer science. After 12 years at CERN building information systems for high-energy physics, he landed at Proton, initially to contribute to the backend team and to work on tools to improve collaboration within the Proton team. Since November 2018, he has led the Proton VPN team.

Kamila Wojciechowska-Wajerowicz
Director de ingeniería
Kamila is leading engineering for Mail. She is a software engineer who previously built web and mobile applications and worked as a CTO. She holds two master's degrees in computer science and marketing and management. She is passionate about technology that makes our lives better.

Nazgol Barkhordar
Jefa de participación y comunicaciones internas
Nazgol leads Proton's internal communication and employee engagement initiatives after holding other roles in the company. She holds degrees in international relations and law from the University of Geneva, and previously worked in venture capital.
Richard Tetaz
Ingeniera de personal
Richard focuses on architecting further new and sustainable features for the Mail service. His passion is building beautiful products and working with wonderful people. He has 15 years of experience building complex applications. He holds a master's degree in networking and telecommunications.