Utilisez Proton Mail avec votre client de messagerie de bureau
Proton Mail Bridge adds end-to-end encryption to popular email apps, including Outlook, Thunderbird, and Apple Mail. Secure email made easy.
Proton Mail Bridge est proposé avec les abonnements payants.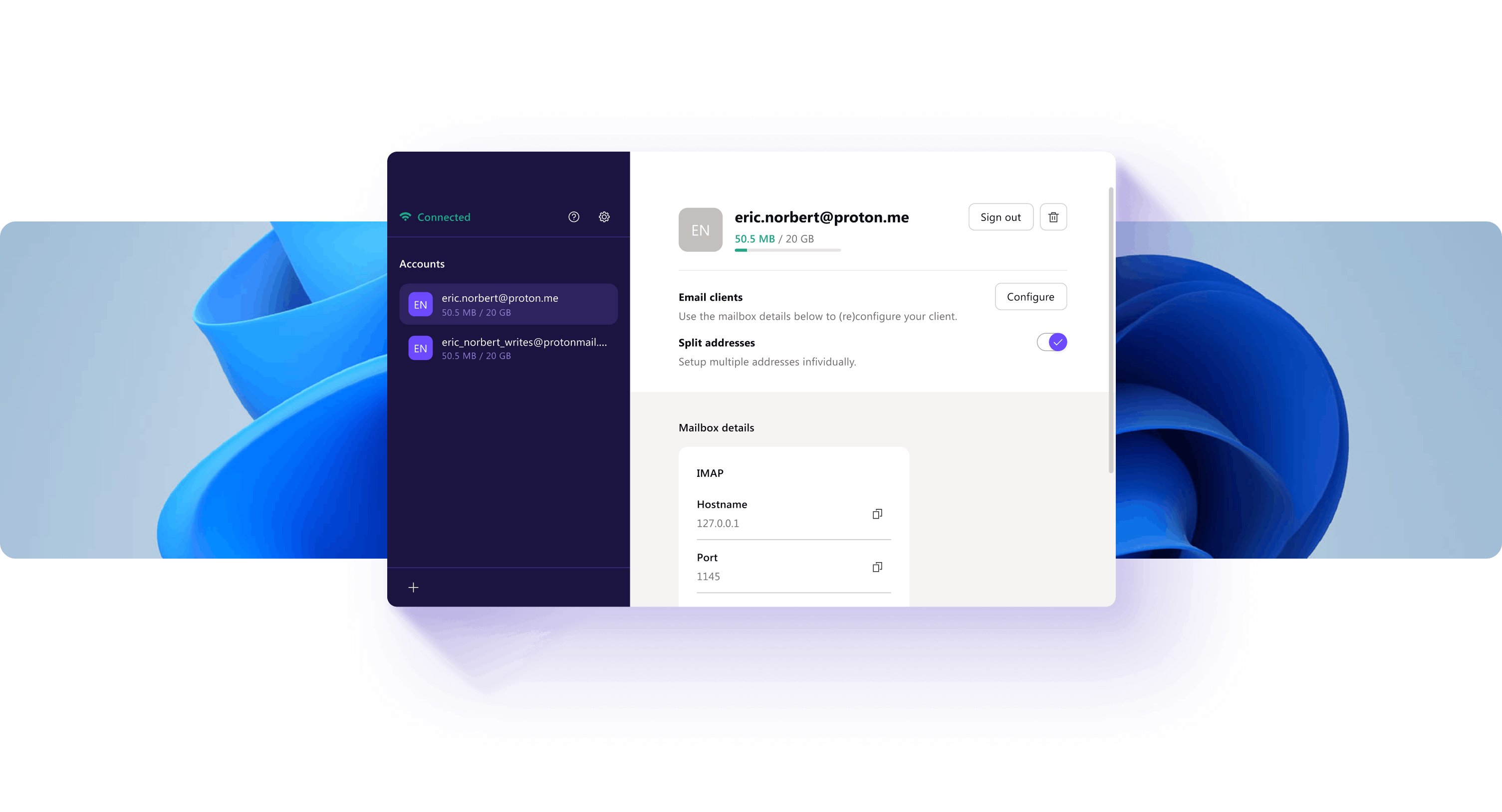 Gardez vos habitudes, restez productif
Vous pouvez utiliser Proton Mail Bridge avec les clients de messagerie les plus courants, comme Microsoft Outlook, Apple Mail ou Mozilla Thunderbird, sur tous les systèmes d'exploitation courants. Gardez votre flux de travail existant et stockez les messages localement.
Tirez parti de la puissance de votre client de bureau
Nous comprenons que vous puissiez être exigeant quant à vos préférences en matière d'e-mail. Si vous aimez les fonctionnalités particulières de votre client de bureau actuel, vous pouvez continuer à les utiliser avec votre compte Proton Mail.
Travaillez hors ligne lorsque vous en avez besoin
Téléchargez vos e-mails à l'aide de votre client de bureau quand vous disposez d'une bonne connexion internet, et accédez-y hors ligne plus tard.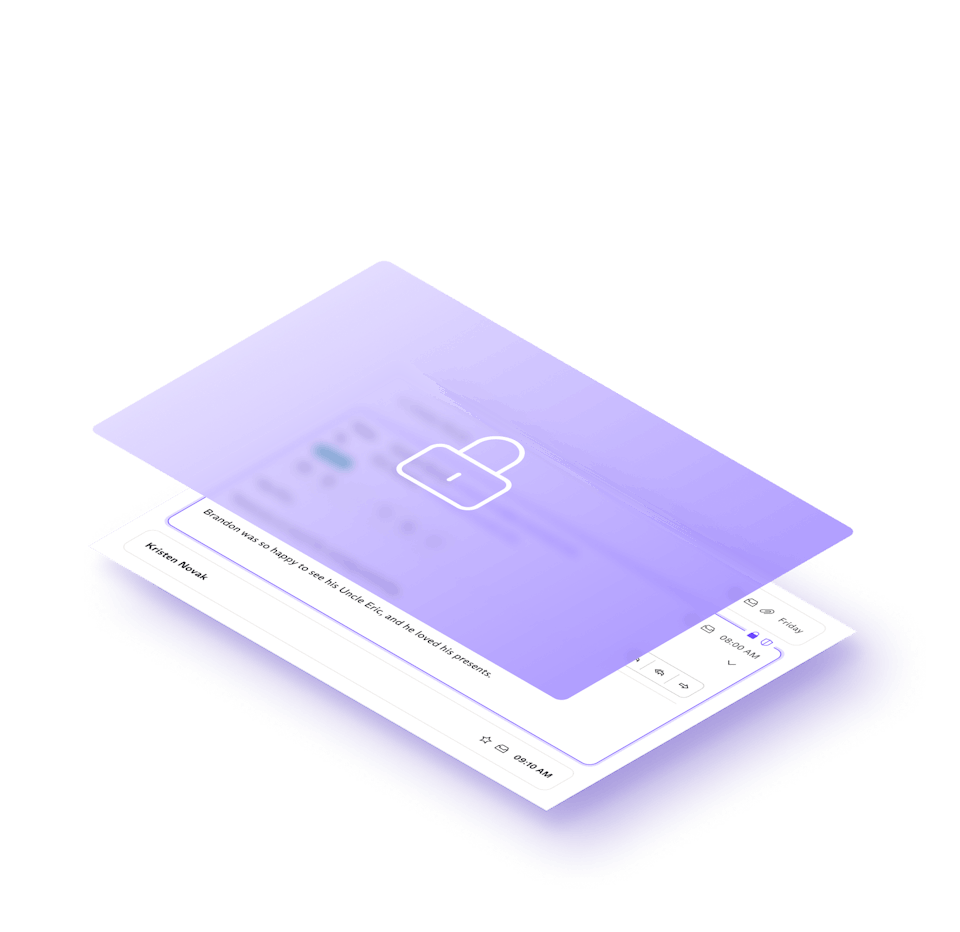 Restez protégé grâce au chiffrement de Proton Mail
Proton Mail Bridge chiffre vos e-mails de façon transparente pour que seuls vous et votre destinataire y accèdent. Pour protéger vos données, Proton Mail Bridge utilise un mot de passe unique, différent de votre mot de passe de connexion, qui ne quitte jamais votre ordinateur.
Comment fonctionne Proton Mail Bridge ?
---
Proton Mail Bridge est une application de bureau qui s'exécute en arrière-plan, chiffrant et déchiffrant les messages lorsqu'ils entrent et sortent de votre ordinateur. Elle vous permet d'ajouter votre compte Proton Mail à votre client de messagerie préféré via IMAP/SMTP en créant un serveur de messagerie local sur votre ordinateur.
Cette solution est-elle aussi sécurisée que les applications de Proton Mail ?
Proton Mail Bridge was built from the ground up with security in mind to ensure you get a seamless experience with your favorite email client. Your passwords never leave your machine, and we never permanently store your PGP keys or decrypted message data on disc. Read this article to learn more about the technical details: How secure is Proton Mail Bridge?(new window)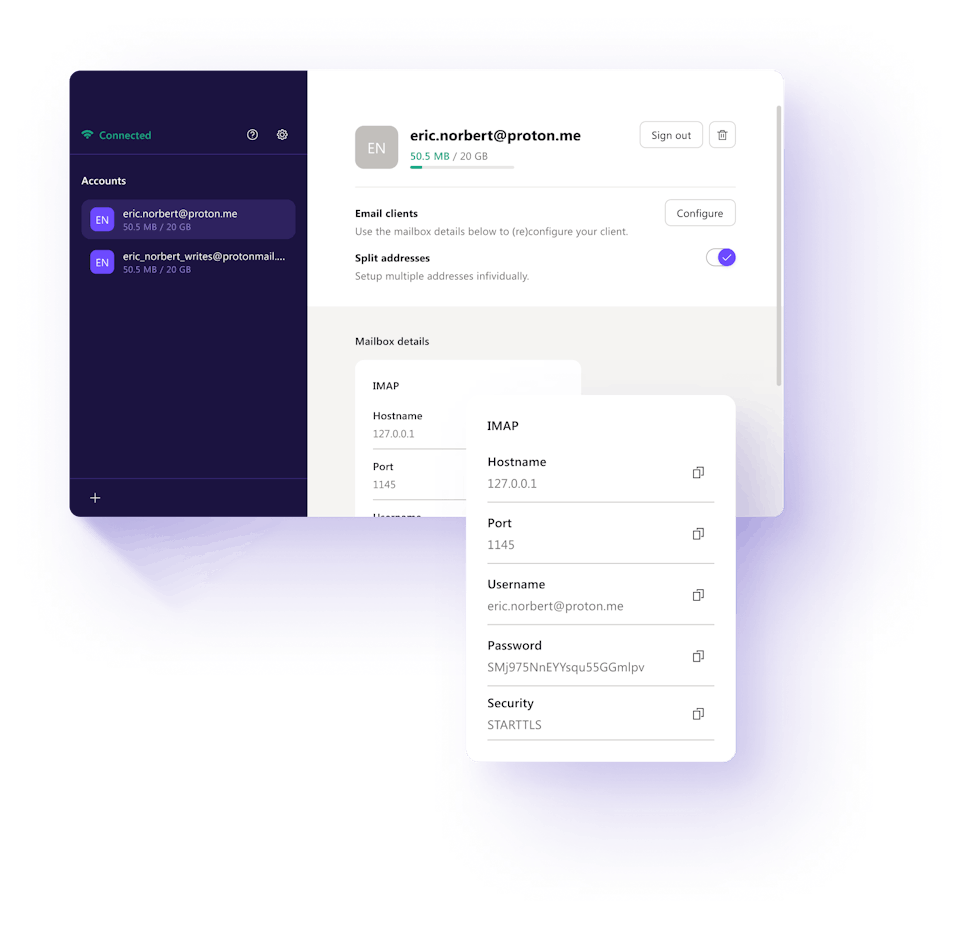 Vous avez d'autres questions ?