Keep your habits, stay productive
You can use Proton Mail Bridge with popular email clients, such as Microsoft Outlook, Apple Mail, or Mozilla Thunderbird, on all popular operating systems. Keep your existing workflow and store messages locally.
Leverage the power of your desktop client
We understand you may be particular about your email preferences. If you like specific features of your current desktop client, you can keep using them with your Proton Mail account.
Work offline when you need to
Download your emails using your desktop client when you have a good internet connection, and access them offline later.
Stay protected with Proton Mail's encryption
Proton Mail Bridge seamlessly encrypts your emails so that only you and your intended recipient can access them. To protect your data, Proton Mail Bridge uses a unique password that is different from your login password and never leaves your computer.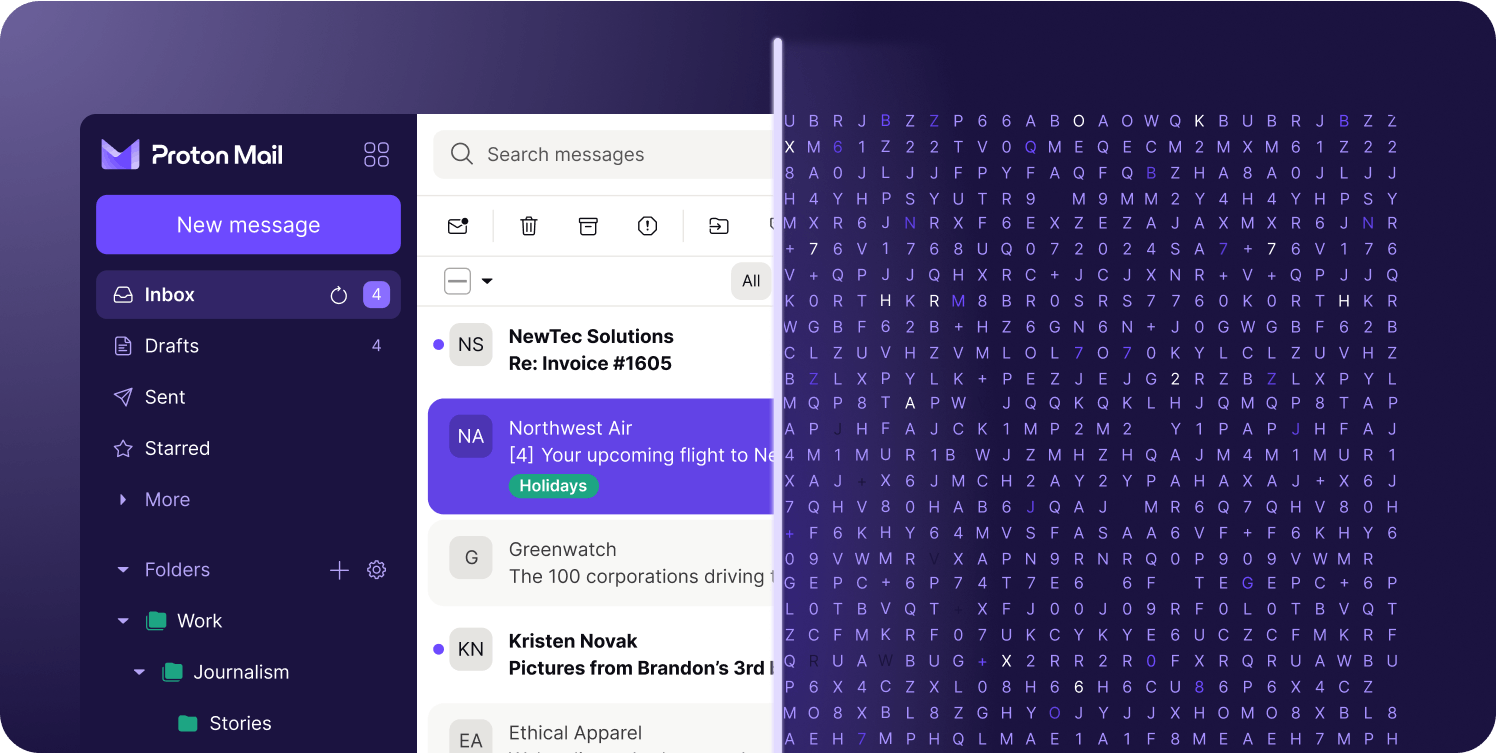 How does Proton Mail Bridge work?
---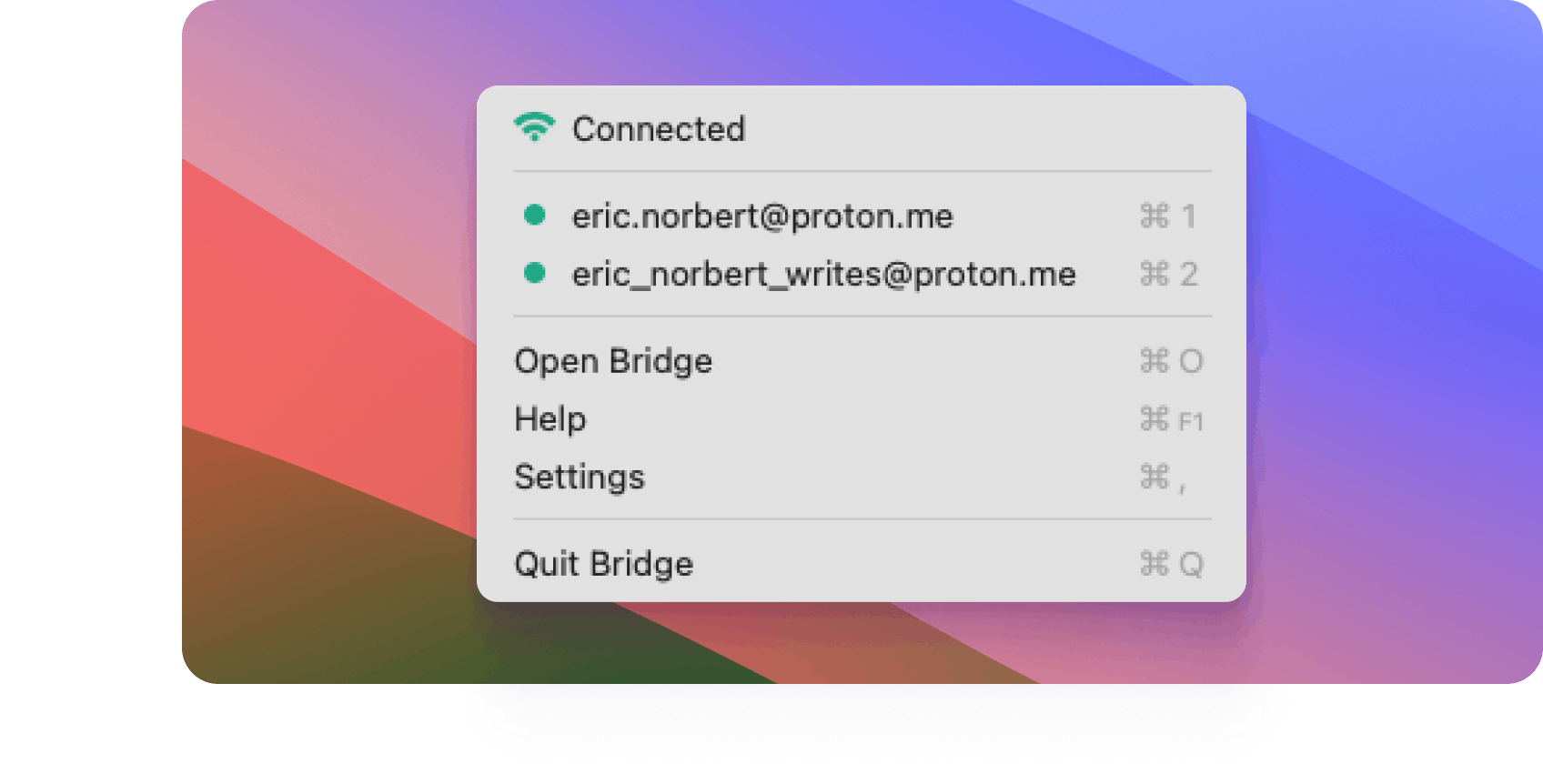 Proton Mail Bridge is a desktop application that runs in the background, encrypting and decrypting messages as they enter and leave your computer. It lets you add your Proton Mail account to your favorite email client via IMAP/SMTP by creating a local email server on your computer.
Is it as secure as Proton Mail's apps?
Proton Mail Bridge was built from the ground up with security in mind to ensure you get a seamless experience with your favorite email client. Your passwords never leave your machine, and we never permanently store your PGP keys or decrypted message data on disc. Read this article to learn more about the technical details: How secure is Proton Mail Bridge?(new window)