Verwende Proton Mail mit deinem Desktop-E-Mail-Client
Proton Mail Bridge adds end-to-end encryption to popular email apps, including Outlook, Thunderbird, and Apple Mail. Secure email made easy.
Proton Mail Bridge ist derzeit für zahlende Abonnenten verfügbar.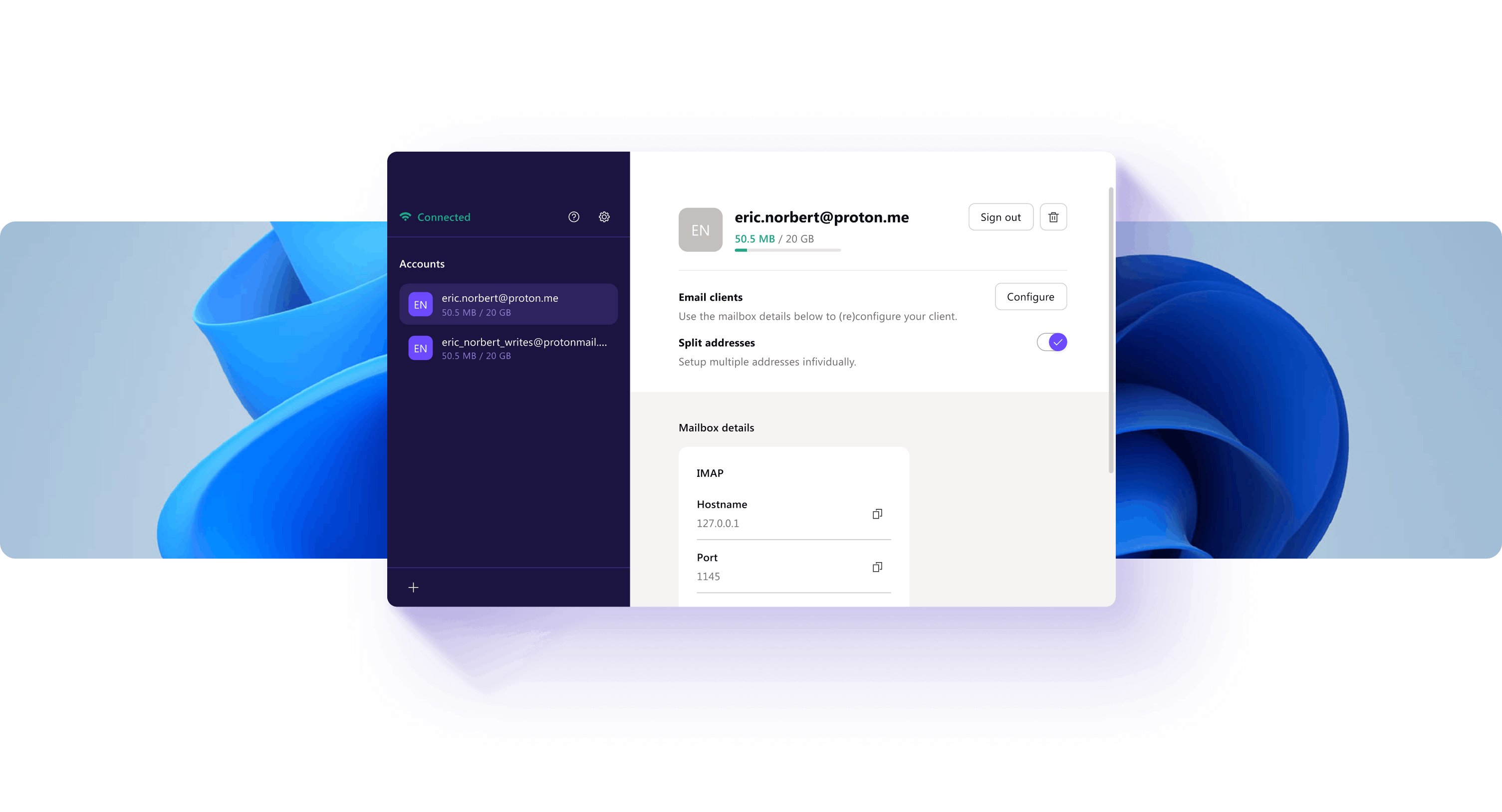 Behalte deine Gewohnheiten, bleibe produktiv
Du kannst Proton Mail Bridge mit gängigen E-Mail-Programmen wie Microsoft Outlook, Apple Mail oder Mozilla Thunderbird auf allen gängigen Betriebssystemen verwenden. Behalte deinen bisherigen Arbeitsablauf bei und speichere die Nachrichten lokal.
Nutze die Leistungsfähigkeit deines Desktop-Programms
Wir verstehen, dass du bei deinen E-Mail-Einstellungen besonders anspruchsvoll sein kannst. Wenn dir bestimmte Funktionen deines derzeitigen Desktop-Programms gefallen, kannst du sie mit deinem Proton Mail-Konto weiter nutzen.
Arbeite bei Bedarf auch offline
Lade deine E-Mails mit deinem Desktop-Programm herunter, wenn du eine gute Internetverbindung hast, und greife später offline auf sie zu.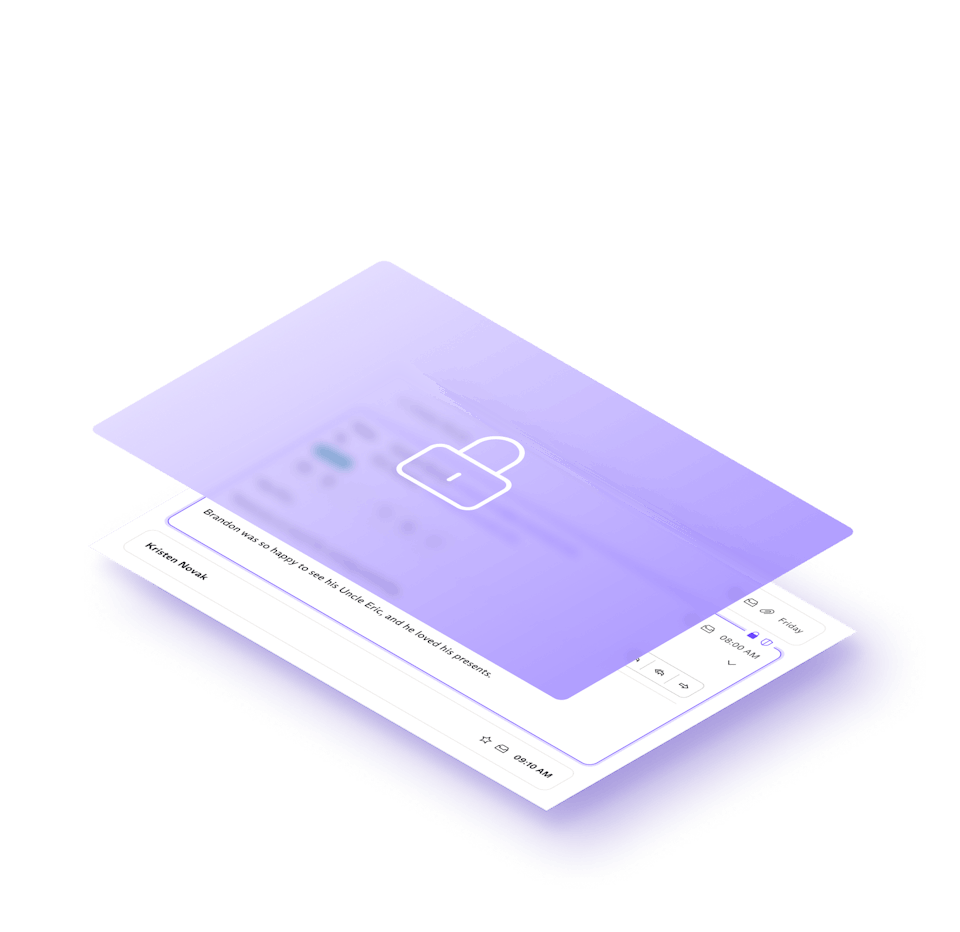 Bleibe mit der Verschlüsselung von Proton Mail geschützt
Proton Mail Bridge verschlüsselt ausnahmslos alle E-Mails, sodass nur du und der gewünschte Empfänger darauf zugreifen können. Um deine Daten zu schützen, verwendet Proton Mail Bridge ein einzigartiges Passwort, das sich von deinem Anmeldepasswort unterscheidet und deinen Computer nie verlässt.
So funktioniert Proton Mail Bridge
---
Proton Mail Bridge ist eine Desktop-Anwendung, die im Hintergrund läuft und Nachrichten ver- bzw. entschlüsselt, während sie vom Computer empfangen oder gesendet werden. So kannst du dein Proton Mail-Konto über IMAP/SMTP zu deinem bevorzugten E-Mail-Programm hinzufügen, indem du einen lokalen E-Mail-Server auf deinem Computer erstellst.
Ist das so sicher wie die Anwendungen von Proton Mail?
Proton Mail Bridge was built from the ground up with security in mind to ensure you get a seamless experience with your favorite email client. Your passwords never leave your machine, and we never permanently store your PGP keys or decrypted message data on disc. Read this article to learn more about the technical details: How secure is Proton Mail Bridge?(new window)