The safest way to

store or share your files

Proton Drive is an end-to-end encrypted Swiss vault for your files, ensuring that nobody except those authorized by you can access your data.
Currently in beta on web.

Need secure cloud storage for work? Discover Proton for Business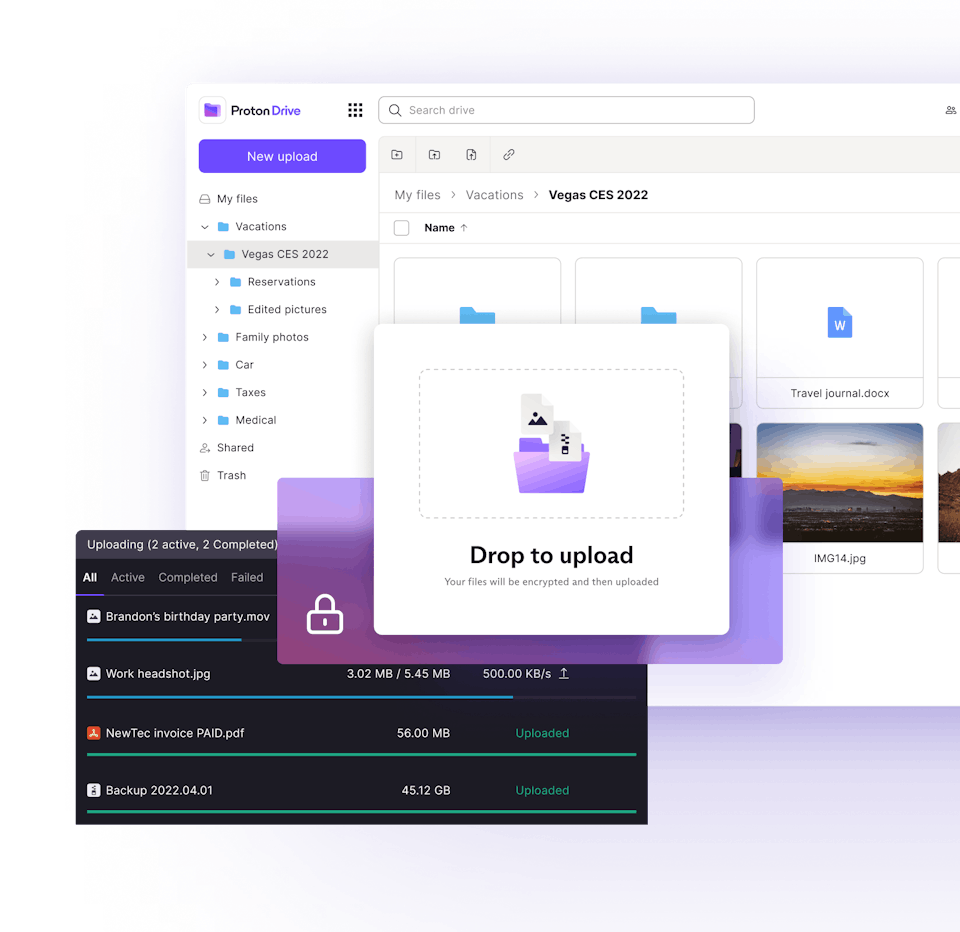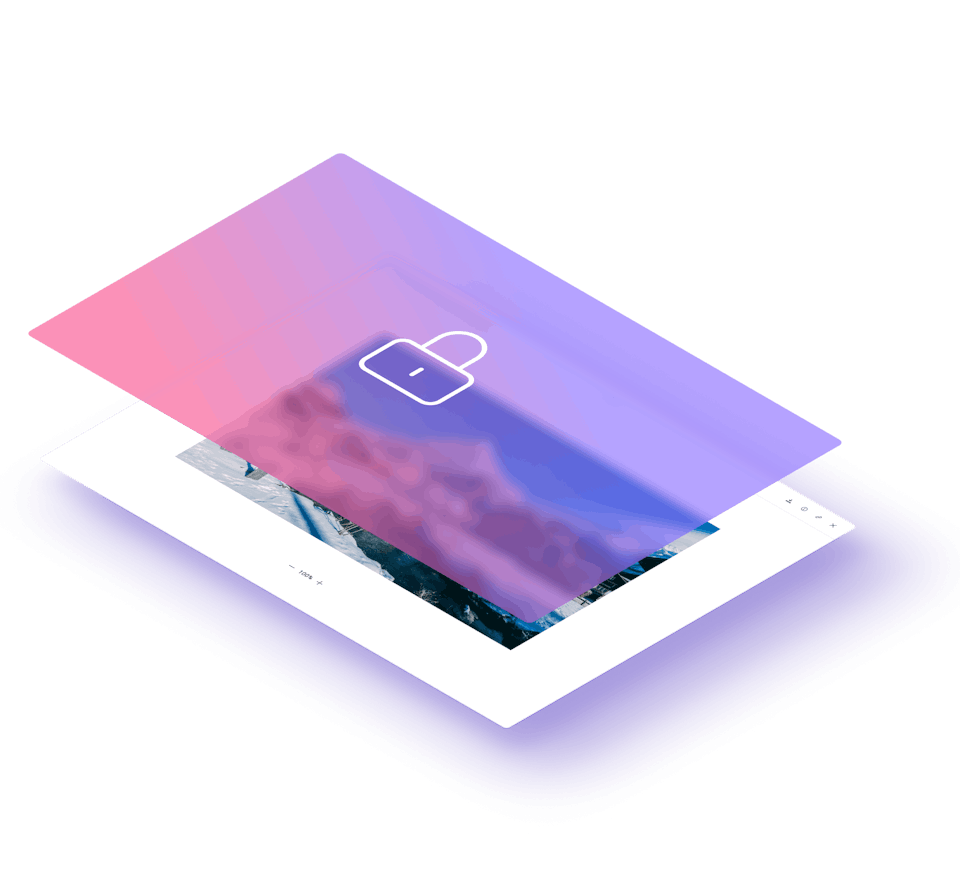 Protect your files with end-to-end encryption
Proton Drive uses end-to-end encryption, which means no one else, not even Proton, can access your files.
Your file content, file names, folder names, and paths are all fully encrypted.
Proton Drive is open source and independently audited. Anyone can verify that our encryption works as described.
Syncing and sharing made easy
Your Proton Drive is a secure vault that you can carry with you and give or revoke access to.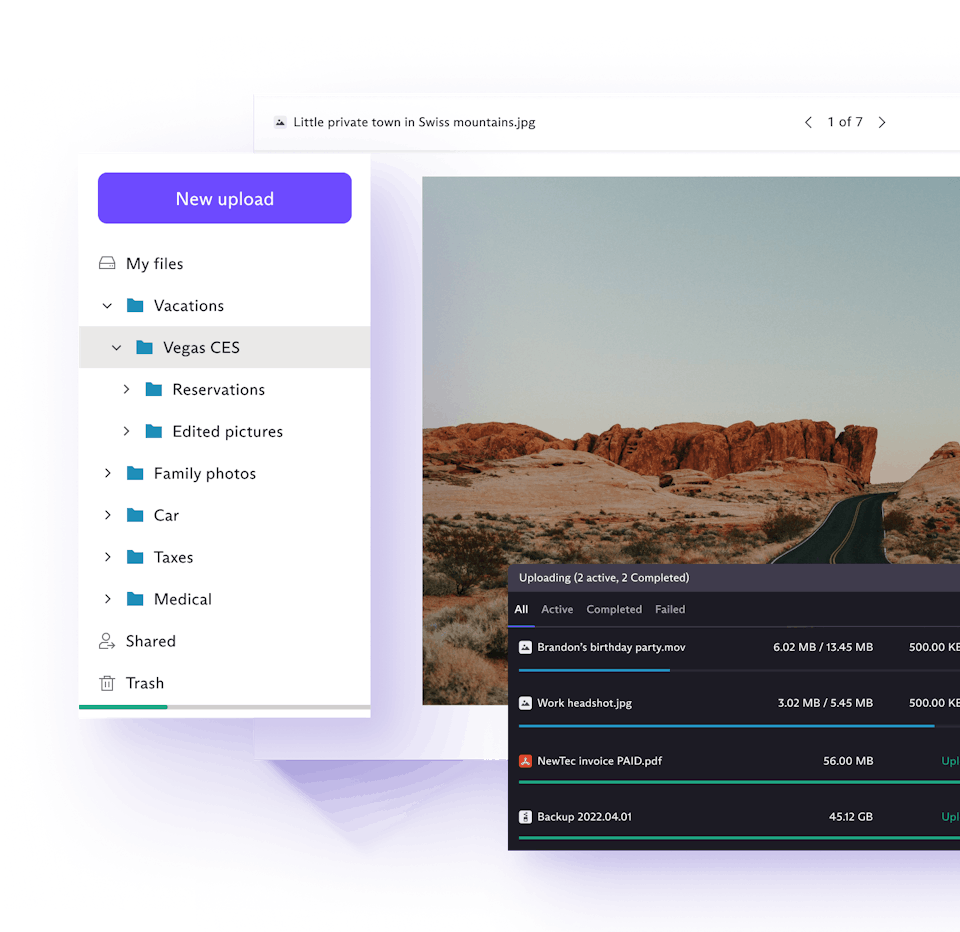 Free file storage
Everyone has the right to privacy, which is why we make Proton Drive available for free. To access more features and support our fight for a better internet, upgrade to a paid account.
Your data, your rules
With Proton Drive, you keep full control of your data. Unlike other cloud file storage services, our encryption ensures we can't access your files.
Swiss privacy
Proton Drive is based in Switzerland and functions as a Swiss vault for your data. Your data is protected by some of the world's strongest privacy laws.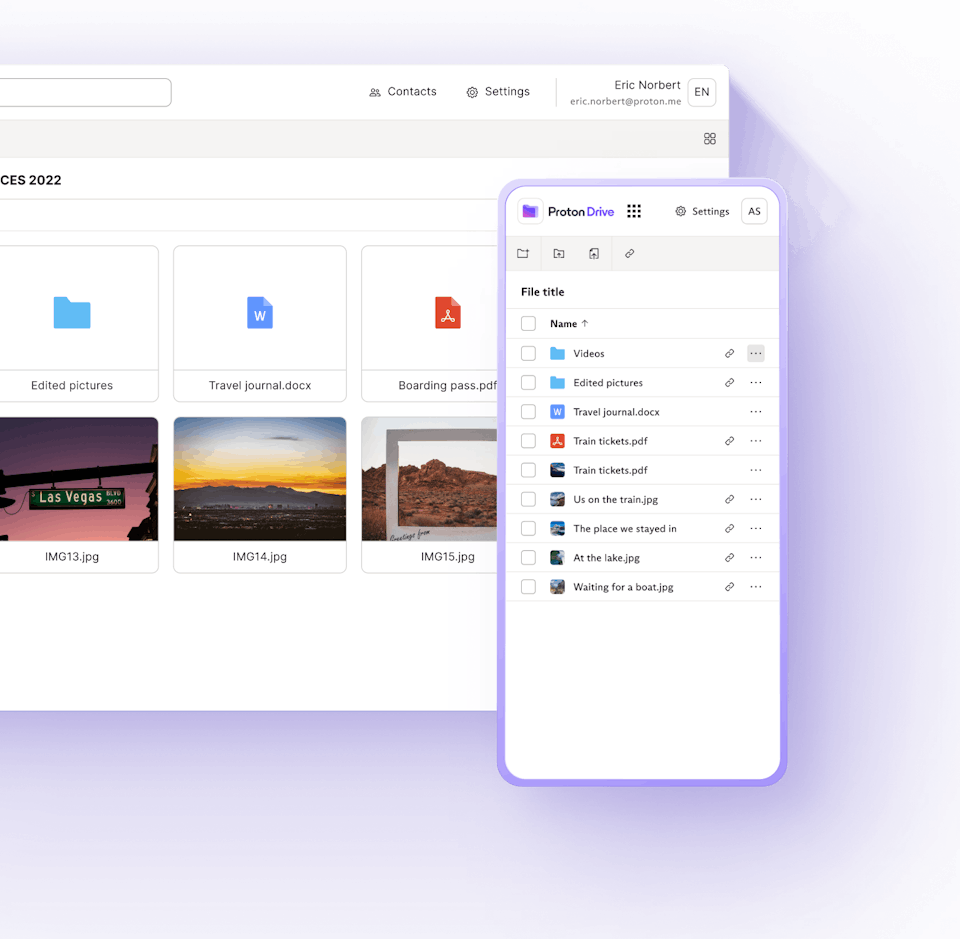 Proton Drive was built by the team behind Proton Mail, the world's largest encrypted email service
---
Over 70 million people and some of the world's largest organizations have signed up with Proton.
It works just like other file storage services, except everything is encrypted automatically.
Automatic cross-device sync means all your files are available on all your devices, all the time. Easily share files with anyone with one click.
Choose an internet that respects your privacy
---
Create a Proton account to get free access to all Proton services, including our encrypted email, calendar, file storage, VPN, and much more.
Keep your conversations private. Proton Mail is encrypted email based in Switzerland.
Your schedule is a record of your life. Keep it private with our easy-to-use calendar.
Keep your internet activity private and secure, and access censored content with our high-speed VPN.