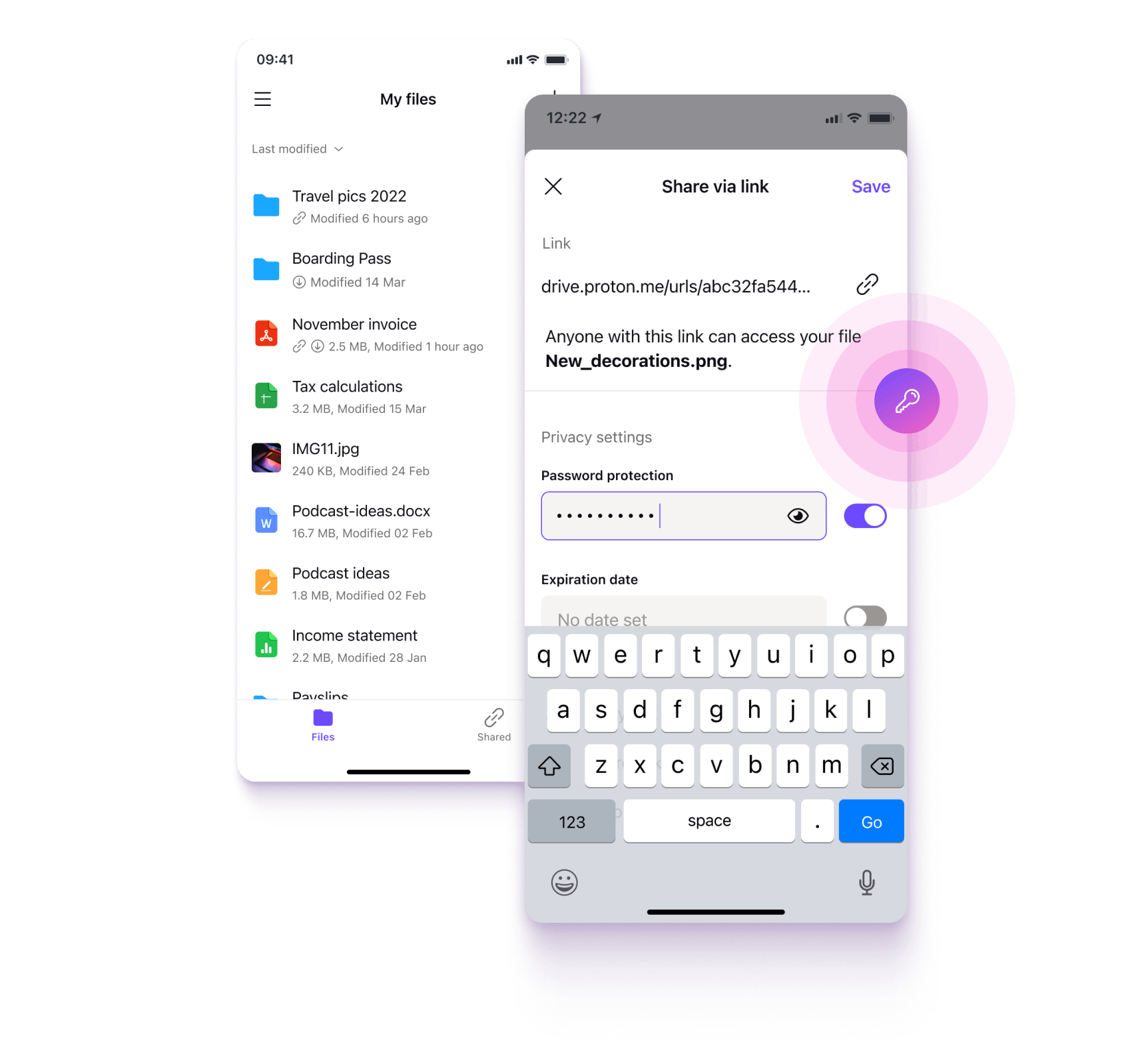 Password-protected file sharing
Proton Drive makes it easy to
securely share files
by generating end-to-end encrypted file-sharing links. You can password-protect these links, preventing unauthorized access to your shared files even if the link falls into the wrong hands.
Complete control of your shared files
With Proton Drive, you can revoke access to your password-protected files at any time with just one click. You can also set an expiration date for your
file-sharing links
, after which your shared files will no longer be accessible.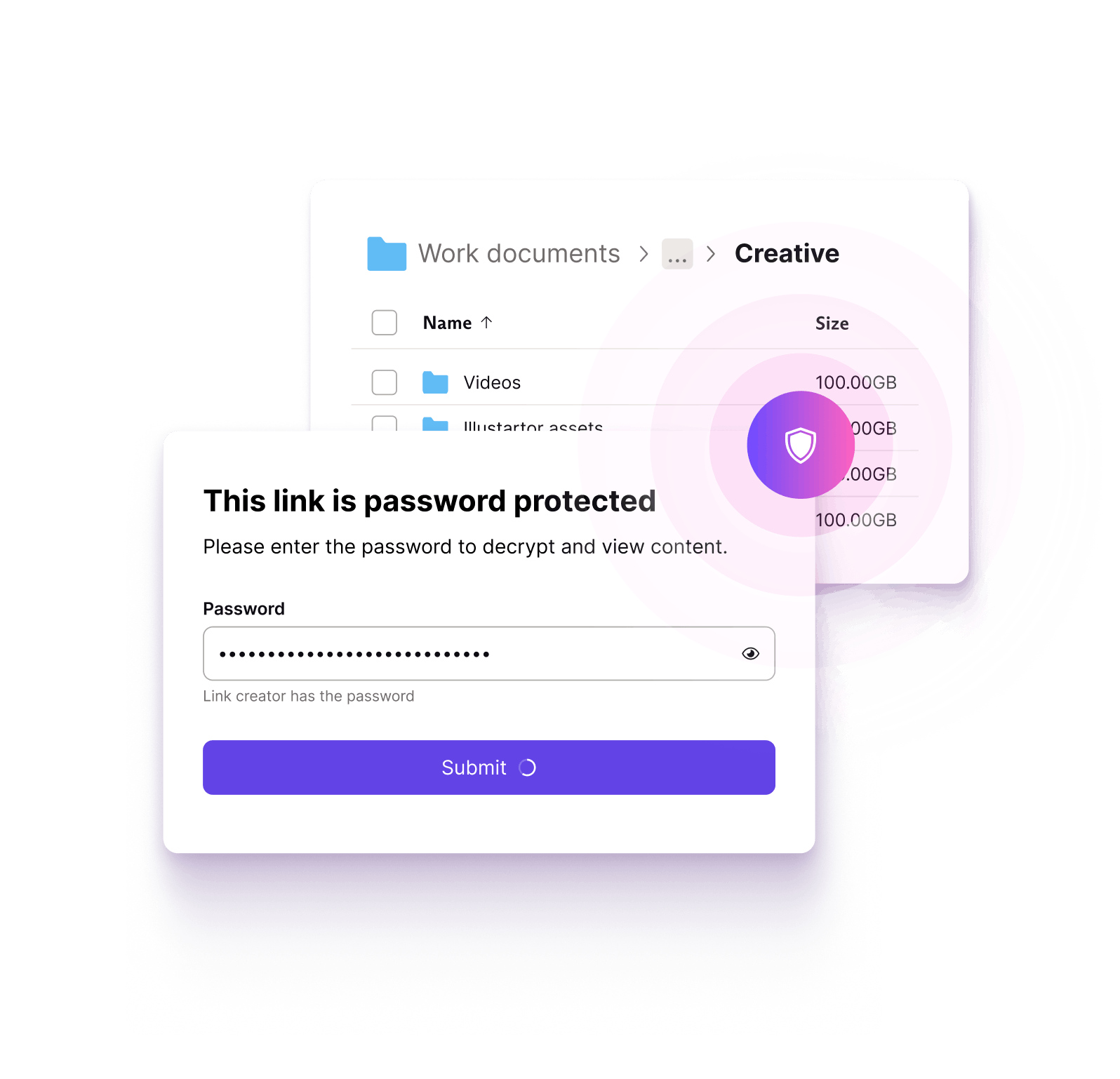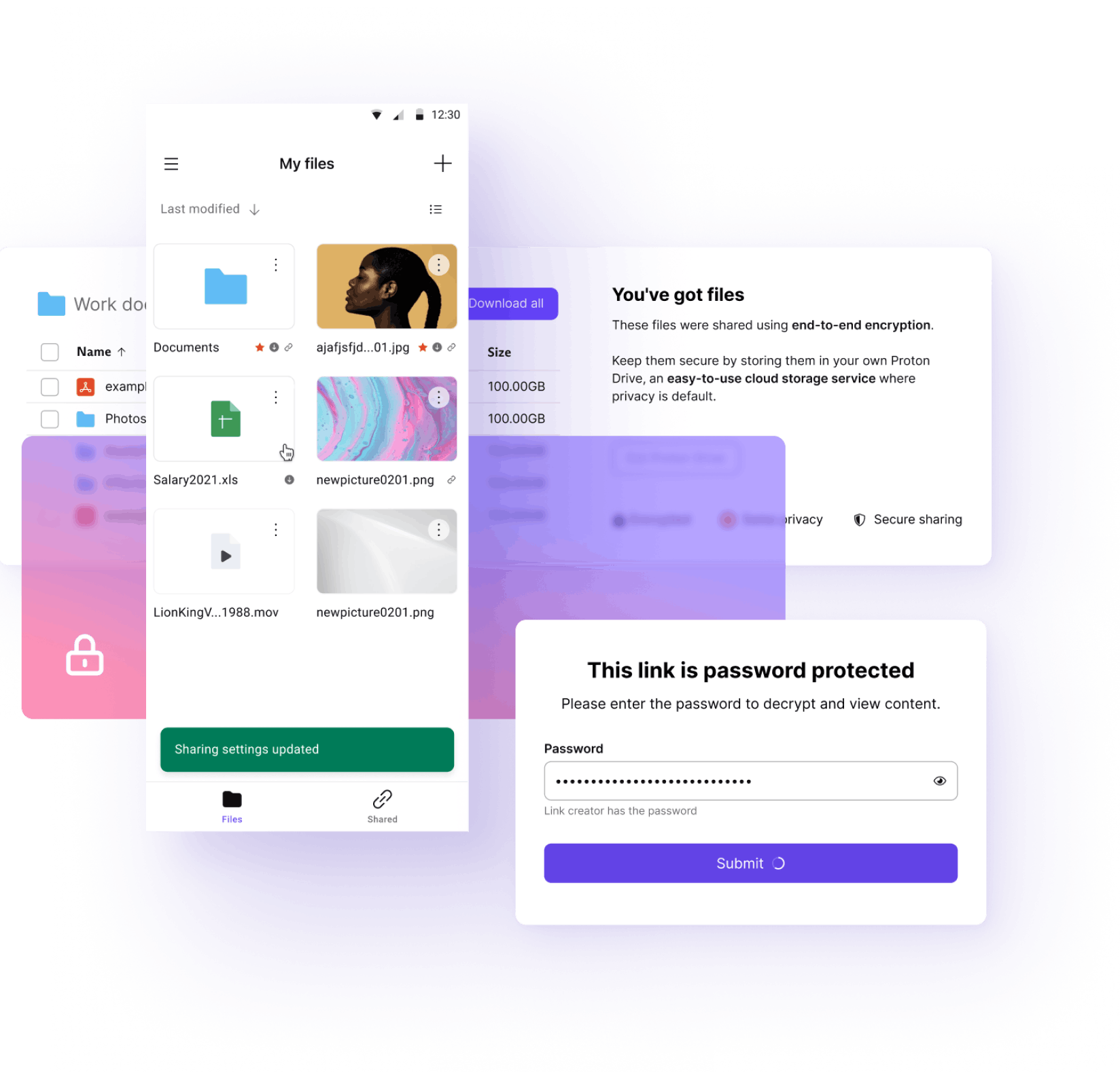 Password-protected folders
If you need to share multiple files at once, you can create a password-protected end-to-end encrypted file-sharing link for entire folders. By adding a password to a folder, all the files within that folder are protected with the same extra level of security. As with shared files, you can revoke access to your shared folders at any time.
Cloud storage with password protection
Proton Drive protects your files and their metadata with end-to-end encryption, and you can add password protection and expiration dates to any file you share. We provide the same level of security across both paid and free cloud storage plans because we believe that privacy is a fundamental human right.
Frequently asked questions
---
Can password-protected files be hacked?
Does Proton Drive have password-protected folders?
How can I access a password-protected file?
How can I password protect a file?
Is it safe to share files with a password?