Safe and secure link sharing
Creating a shareable link in Proton Drive is the easiest way to share large files. You can create end-to-end encrypted links for individual files or entire folders.
You can password-protect any file-sharing link you create in Proton Drive for additional security.
This prevents unauthorized access to your file, even if the link falls into the wrong hands. Proton Drive also allows you to set an expiration date for your shareable link or revoke access in a single click.
You can create a secure file sharing link for files of any size. Proton does not impose any size limits on your uploads, so your only constraint is the amount of available storage left in your drive.
This makes Proton Drive the ideal file sharing platform for your private videos, executable files, or any other large file types.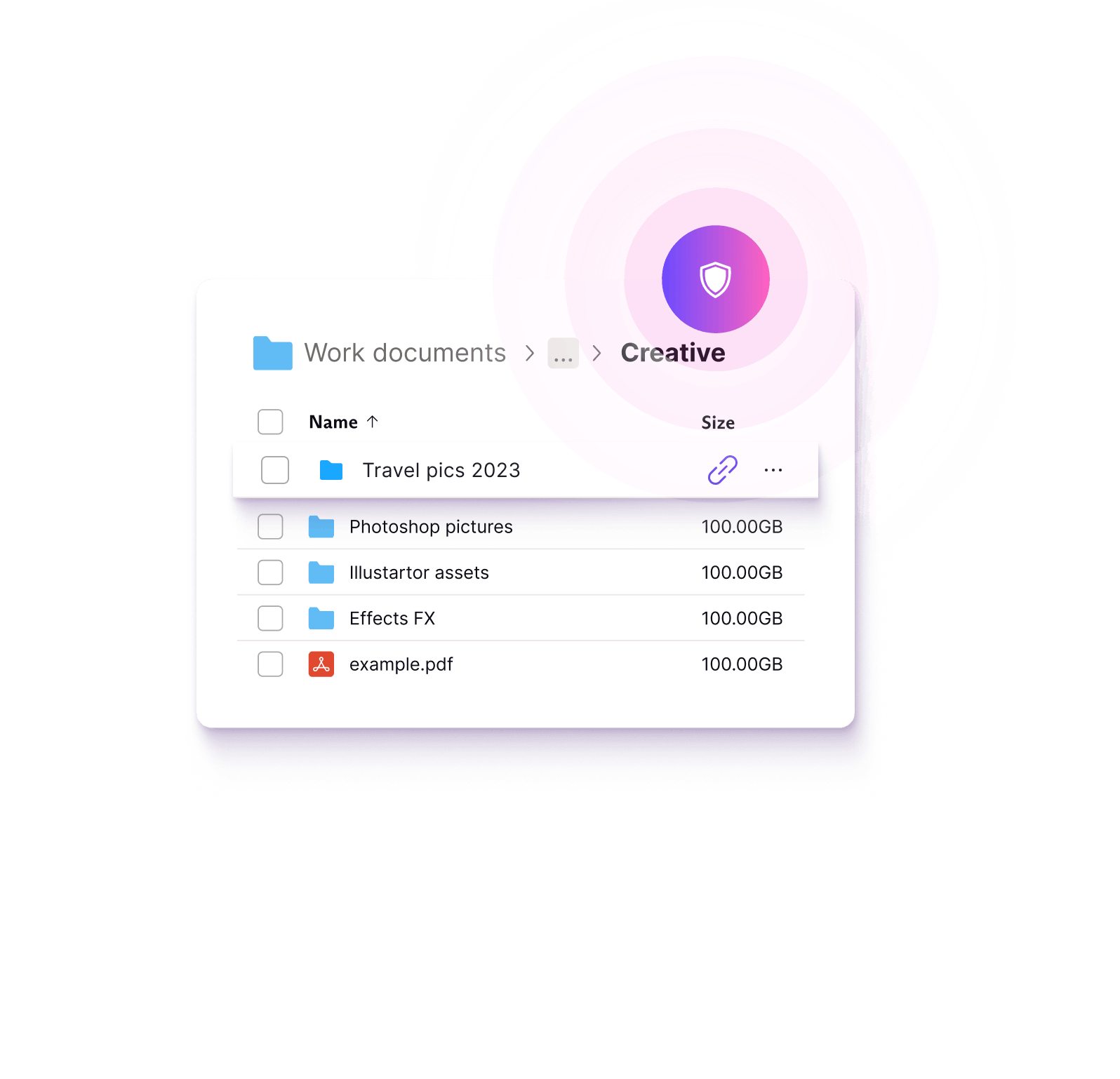 Link sharing without limitations
Unlike other link- sharing apps, Proton Drive does not limit the number of links you can create and share. We also do not impose any bandwidth restrictions on link sharing, whether you are using a Proton Unlimited, Drive Plus, or
Drive Free plan
.
Link sharing across all devices
You can create a file-sharing link using the Proton Drive apps for web, iPhone, or Android. Upload files of any size directly from your phone and create secure, shareable links to send to your contacts. Proton Drive's intuitive interface makes it easy to share files with anyone, across all devices.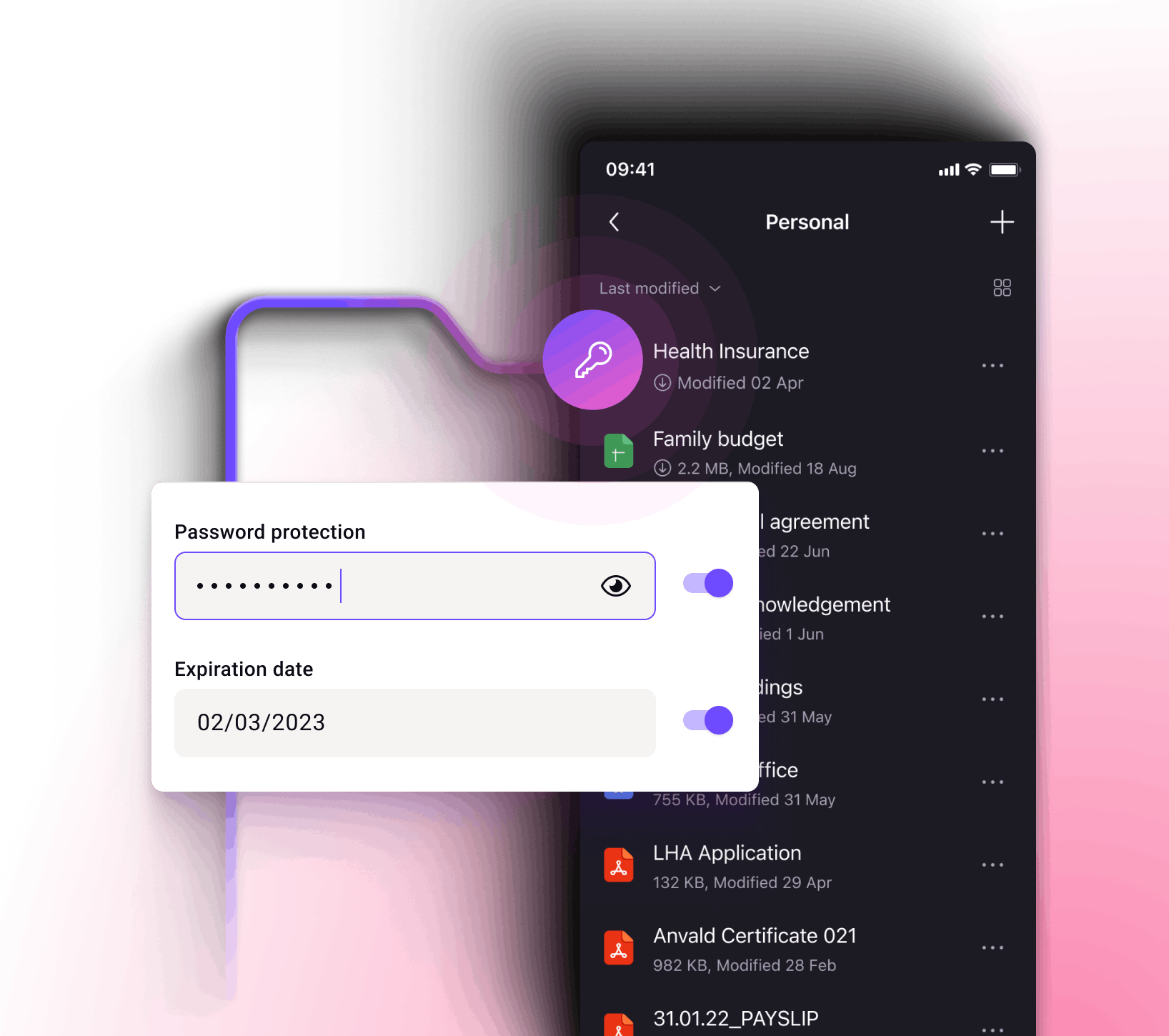 The best file-sharing method for any file
Link sharing with Proton Drive is the safest and most flexible way to share files of any size without the need to compress them. Proton Drive also supports all file formats, including 4K videos, lossless RAW images, and PSD files. You can even use Proton Drive's share links to transfer executable (.exe) files, which many email services will not let you send as attachments.
How does link sharing work?
Can I create shareable links on my phone?