Download

Proton Drive

Get free, secure cloud storage and access your files anywhere. Download Proton Drive for your device.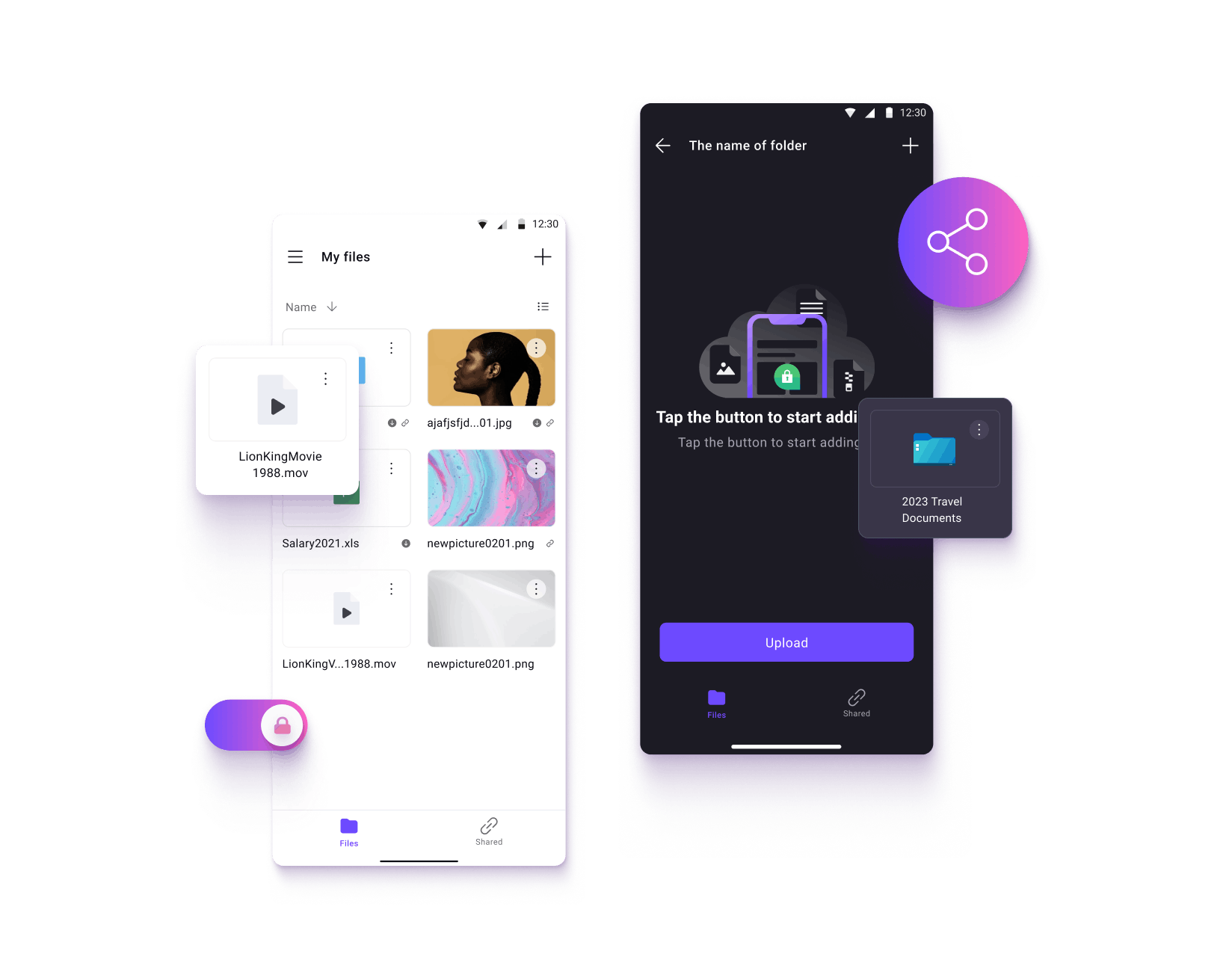 Access your files from anywhere with Proton Drive for Android
Access and share your saved files and folders from your Android device. Our end-to-end encryption delivers security and privacy without compromising on accessibility. Additional features include offline access, app lock, and password-protected file sharing.
Defend your privacy with iOS and iPad cloud storage
Securely back up your photos, videos, and sensitive documents. Proton Drive is a private alternative to iCloud, letting you store, share, and access your files from all your devices. As with all our apps, everything is encrypted, including your files' metadata.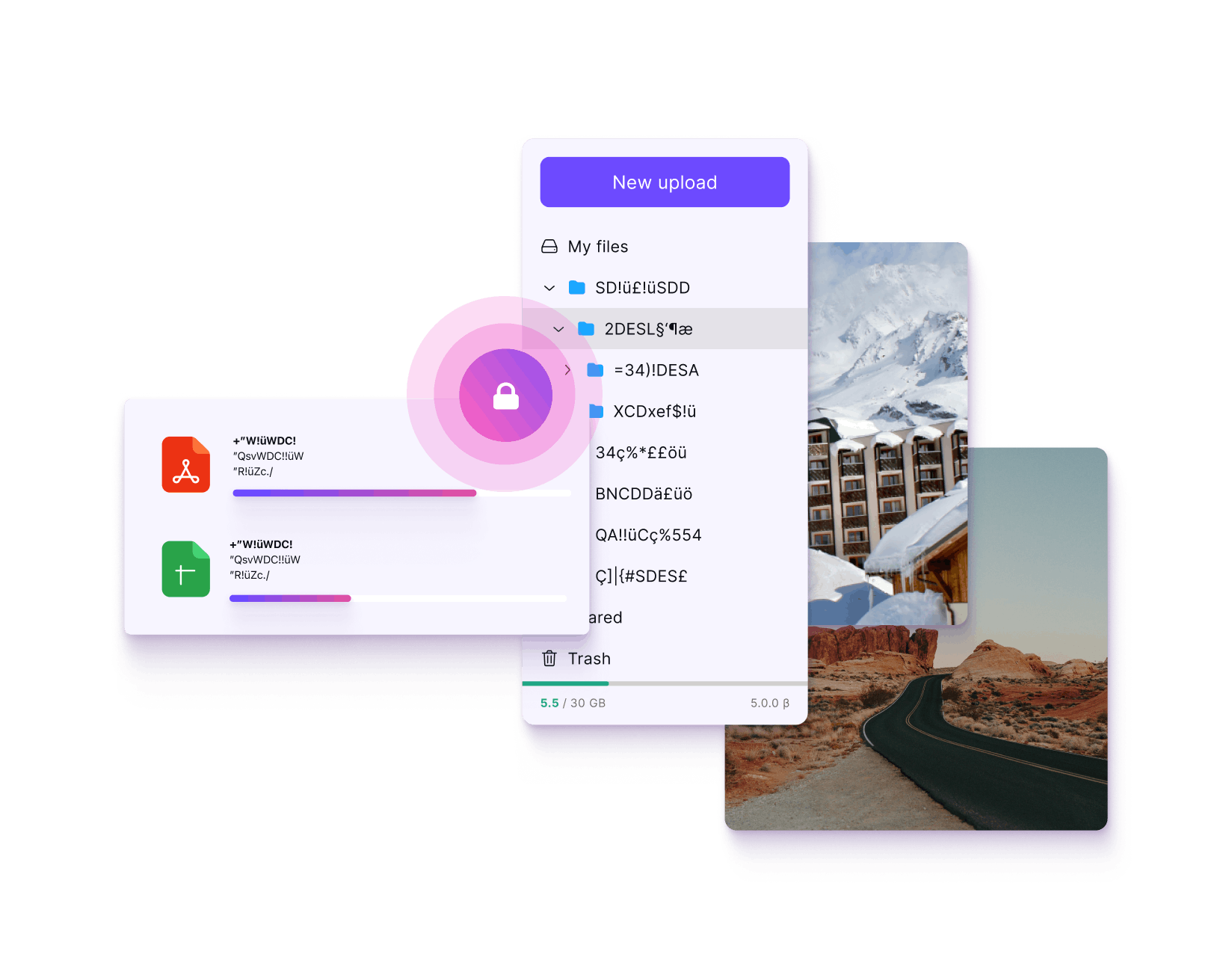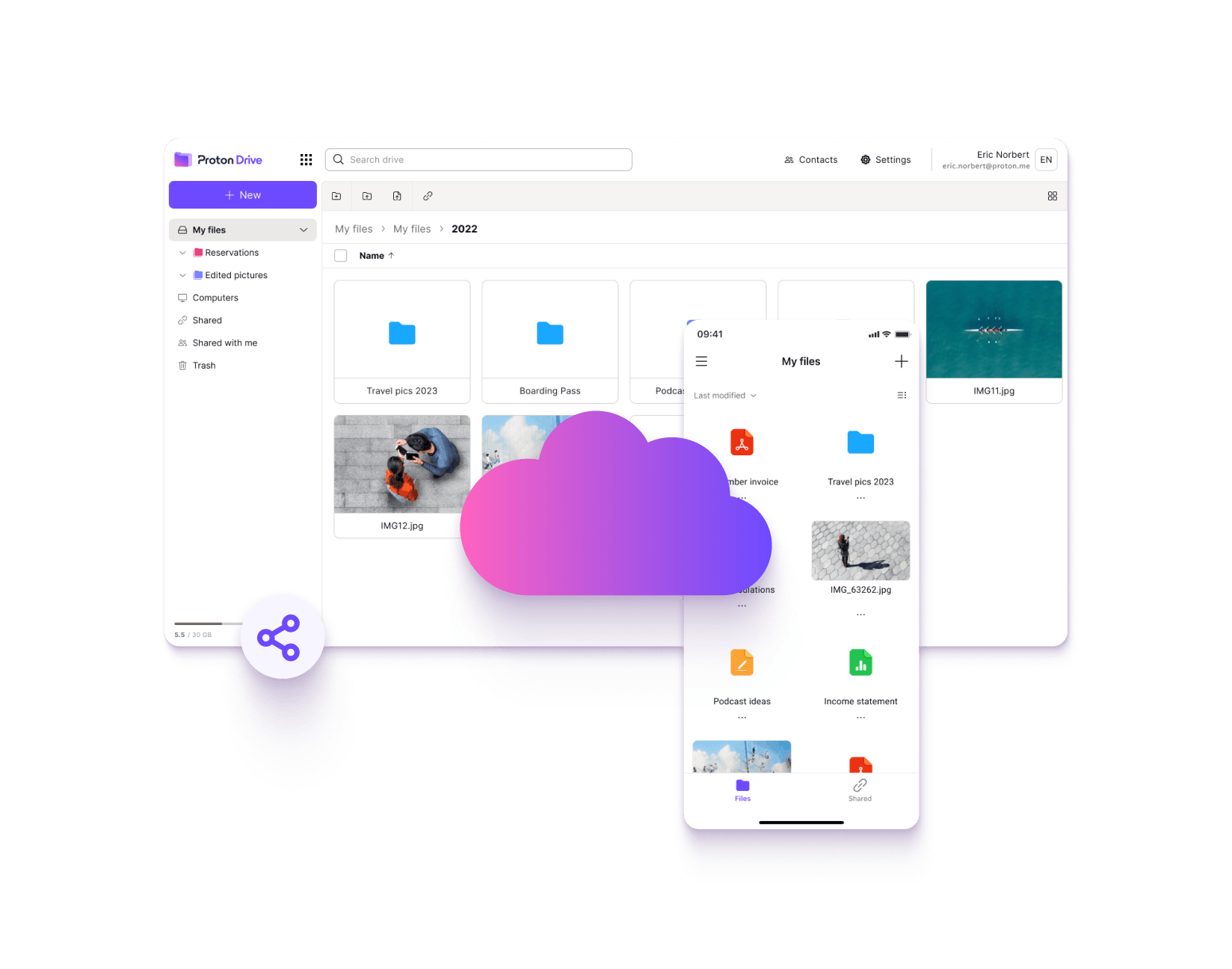 Files sync automatically across all devices
Proton Drive helps you access the latest versions of your files from anywhere. All saved and synced files are instantly available across all platforms — Windows, Mac, iPhone, iPad and Android — via the Proton Drive mobile app. Save a file to the My files folder on your desktop, and it will synchronize automatically to your mobile device.
Frequently asked questions