Proton Easy Switch
A simple and secure way to move to privacy
Easy Switch lets you effortlessly move your existing emails, calendars, and contacts from Google and other providers. You can completely transition to Proton in just a couple of clicks.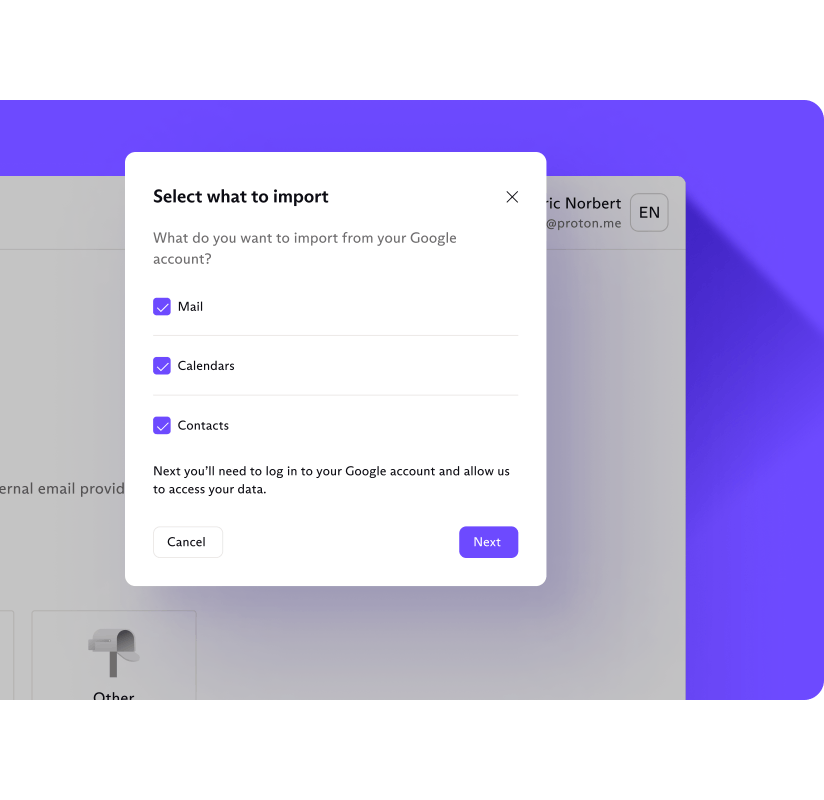 Step 2. Choose what you want to move
2.1 Select Import via Easy Switch on the left side-bar.
2.2 Select the email client you want.
2.3 Choose what you want to move.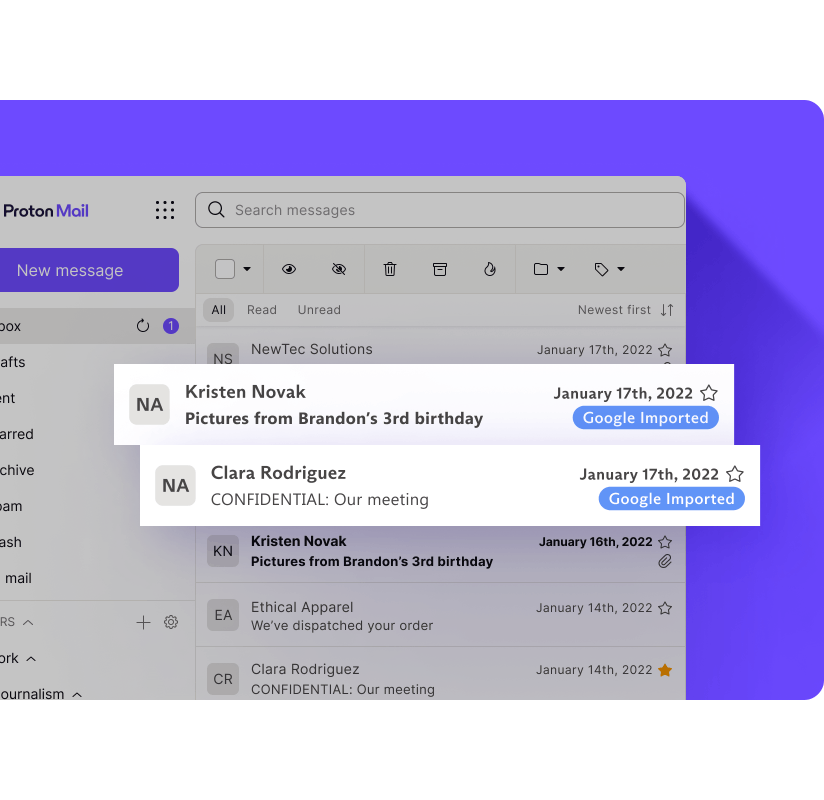 Step 3. Say hello to privacy
Start the switch, sit back, and enjoy your newfound privacy. All your existing emails, calendars, files, and contacts will be encrypted as they get moved. We will notify you once the move is complete.
Using Microsoft, Yahoo, or other providers?
---
Easy Switch currently works best with Google, but you can also use it to move from other providers with a few more steps.
Welcome to a better internet where privacy is the default
---
Everything you need in one place
Proton gives you encrypted email, calendar, file storage, VPN, and much more, all in one place. Our encrypted services work together to help you get more done, across all your devices.
Your data, your rules
Proton uses zero-access encryption. This ensures nobody, not even Proton, can decrypt, access, or share any of your personal information. We don't serve ads and can't share your data with advertisers.
Swiss privacy
Proton is based in Switzerland. This means all user data is protected by strict Swiss privacy laws. We are a neutral and safe haven for your personal data, committed to defending your privacy.
Have more questions?
---
Get the answers you need to make the switch to Proton.