End-to-end encryption
End-to-end encryption gives you the power to control who can access your data. With Proton, you can easily use end-to-end encryption to send encrypted emails, keep your schedule private, and securely share files.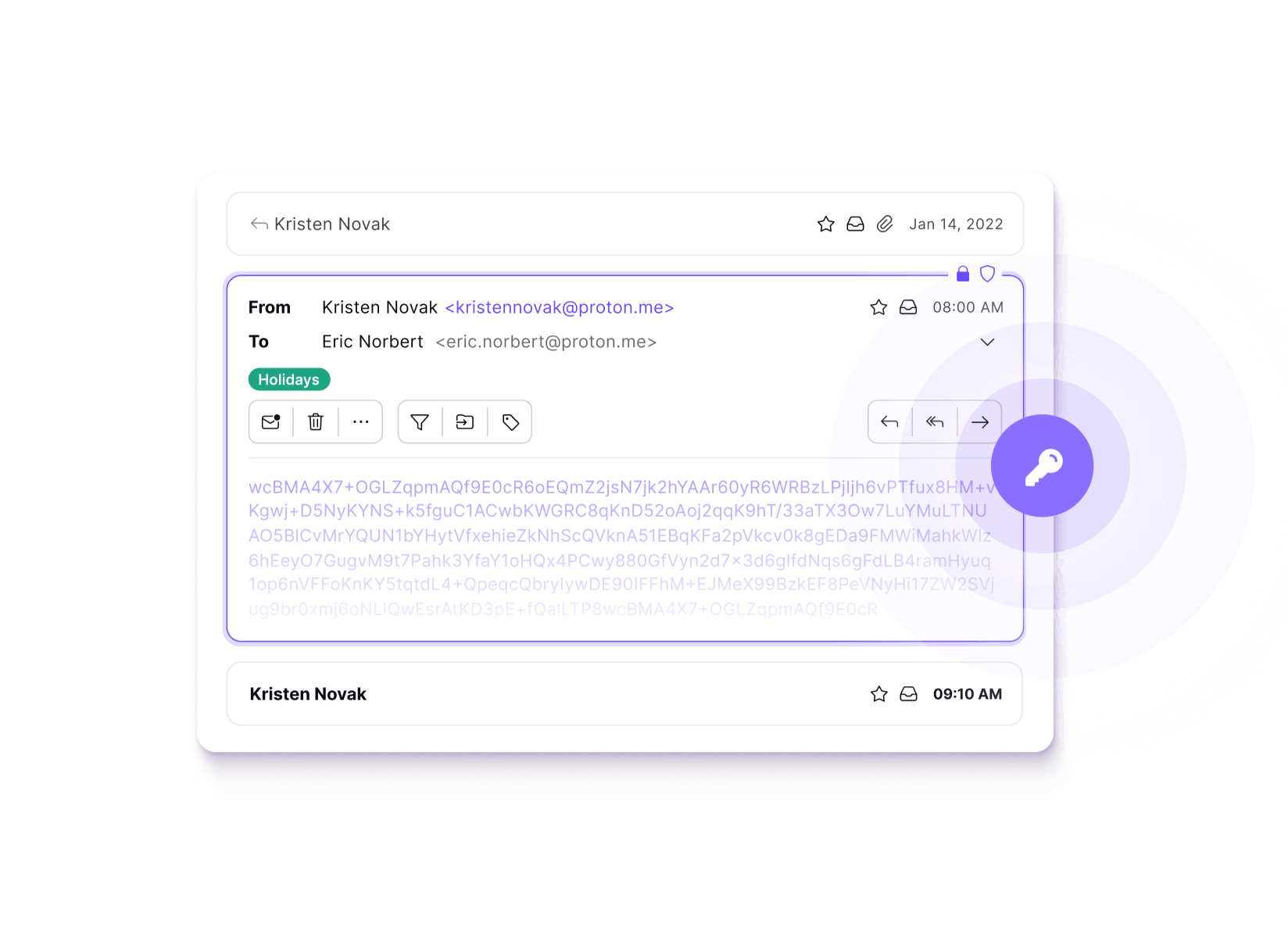 The key to your privacy
Encryption is the process of scrambling readable data (for example, an email) into unreadable text that only authorized parties can decode using the right cryptographic key. End-to-end encryption (E2EE) applies to data that is encrypted at every stage of its journey from one device to another. Proton uses end-to-end encryption to encrypt your messages, files, and events.
Protect your online life with 
end-to-end encryption
Encrypted emails
Proton Mail protects the contents of all your messages with zero-access encryption, meaning no one can read them except you and your recipients. Messages you send to other Proton Mail accounts are always end-to-end encrypted, as are emails sent to non-Proton Mail accounts when you use Password-protected Emails.
Encrypted files
With Proton Drive, everyone can use open-source and encrypted cloud storage. Proton Drive encrypts your files on your device before they are sent to the cloud so that no one can access them, not even Proton. Proton Drive also supports end-to-end encrypted file sharing, providing a secure, shareable link for your files.
Encrypted events
Proton Calendar keeps your schedule secure by automatically protecting all your events and contacts with end-to-end encryption. When you invite someone to an event, their information is encrypted so no one can know their identity. Shared calendar invites are cryptographically verified so that your attendees can be sure it was you who invited them.
Encrypted attachments
Proton Mail automatically encrypts and decrypts all your email attachments just as it encrypts and decrypts your messages. You can securely view your end-to-end encrypted email attachments in the Proton Mail app without downloading anything to your device. You can also send encrypted attachments to non-Proton Mail accounts by using the Password-protected Emails feature.
Encrypted contacts
Using Proton's end-to-end encrypted apps doesn't just protect your privacy, it also protects the privacy of those you interact with. Proton Contacts automatically encrypts your contacts' personal information, such as their phone number and address, as well as anything you write in your contacts' notes field. Proton also verifies the integrity of your contacts' data with digital signatures.
Your privacy is our first 
and only priority.
The only people we are obligated to is you. We are the privacy company, pure and simple.
Create a free account

Jack Dorsey
Twitter co-founder
My favorite email service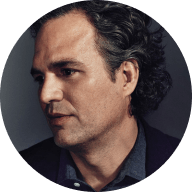 Mark Ruffalo
American actor and producer
I love my ProtonMail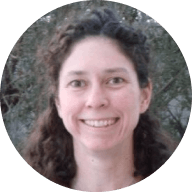 You get what you pay for. In the case of big tech, if you pay nothing, you get used. I quit using Gmail and switched to @ProtonMail

Thanks Proton for keeping us all safe in the complicated internet universe.
End-to-end encryption FAQs
---
What is end-to-end encryption?
Why use end-to-end encryption?
What encryption does Proton use?