What is zero-access encryption?
Zero-access encryption protects your data "at rest" when it's stored in the cloud. With zero-access encryption, your data can't be shared with third parties or leaked in the event of a data breach.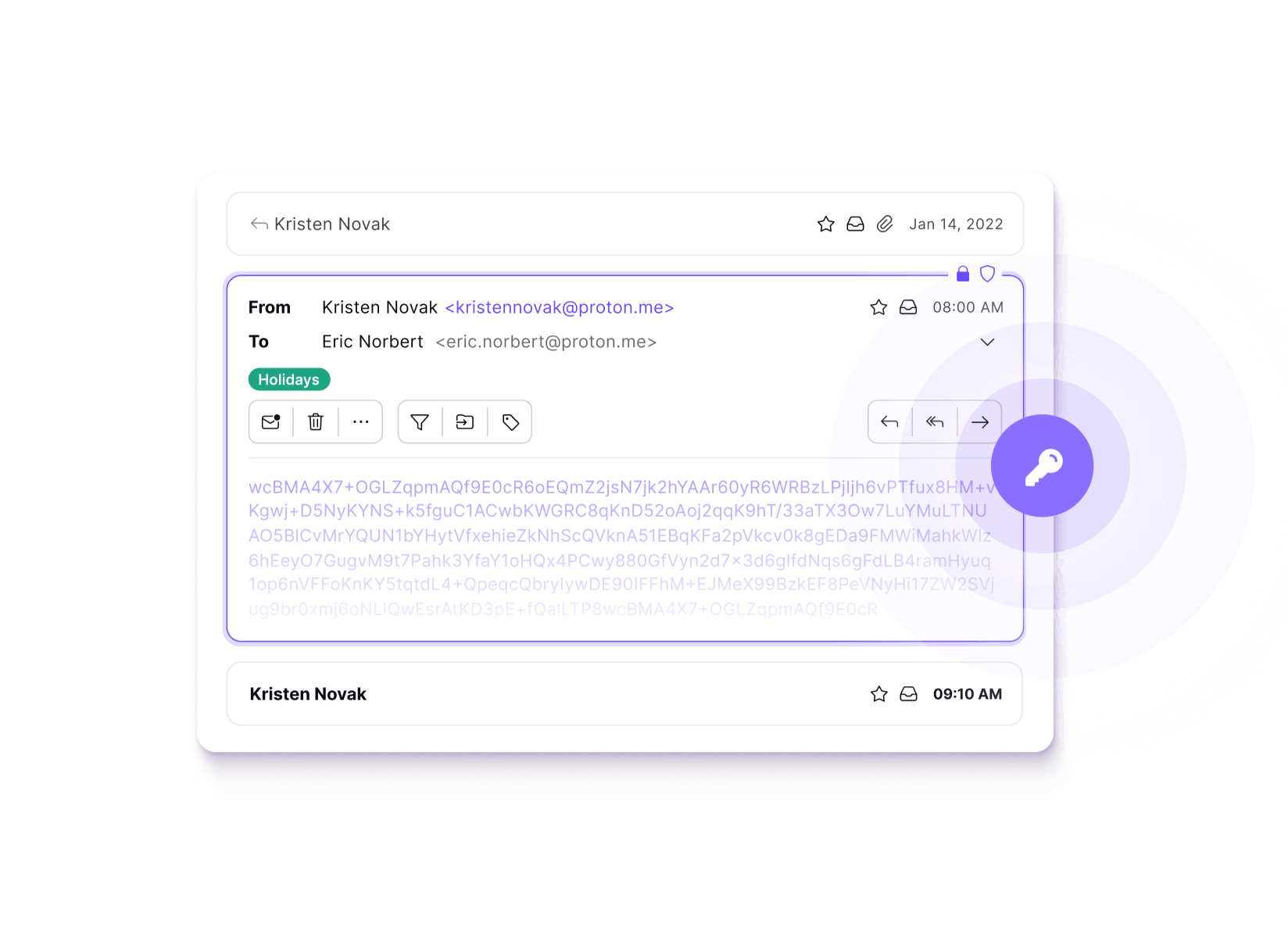 The key to your secure cloud
Encryption scrambles data (like your emails, photos, and files) into unreadable text to keep it private. Only those with the right encryption key can read it.

With Proton's zero-access encryption, you control the key to your private, personal information. Only you can access it. Only you can share it.
Protect your privacy with 
zero-access encryption
Encrypted files
Proton Drive secure cloud storage encrypts your files on your device before sending them to the cloud, so no one else can access them, not even Proton. But you can share files of any size with anyone using secure, shareable links.
Encrypted contacts
With Proton Contacts, your contacts' personal details, like phone number and address, are automatically encrypted. Only you have access to them. All your contacts are digitally signed to verify they haven't been tampered with.
Encrypted attachments
Proton Mail automatically encrypts and decrypts all your email attachments on your device just as it encrypts your emails. View your encrypted email attachments in the Proton Mail app without downloading anything to your device.
Encrypted events
With Proton Calendar, your events and contacts are encrypted, so no one but you can see your schedule. Invite someone to an event, and no one can know their identity. Calendar invites are digitally signed so those you invite can be sure they're from you.
Protect your privacy
No one but you can access your emails, photos, and files. Not even Proton.
Access anywhere
All your data is encrypted automatically with easy-to-use apps for all your devices.
Share securely
Share files of any kind and any size with anyone with secure, shareable links.
No ads
Proton offers tracking protection from advertisers and will never show you ads
Beat data breaches
Your data remains secure in the event of a data breach — hackers see only undecipherable ciphertext.
Swiss privacy
We're based in Switzerland, so your data is protected by some of the world's strongest privacy laws.
Open-source security
All our apps are open source and independently audited, so security experts check they're secure.
Your privacy is our first and only priority
The only people we're obligated to are you. We are the privacy company, pure and simple.
Join the 70 million people and businesses that have entrusted Proton to keep their data private.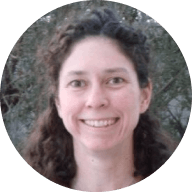 You get what you pay for. In the case of big tech, if you pay nothing, you get used. I quit using Gmail and switched to @ProtonMail

Jack Dorsey
Twitter co-founder
My favorite email service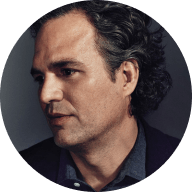 Mark Ruffalo
American actor and producer
I love my ProtonMail

Thanks Proton for keeping us all safe in the complicated internet universe.
Zero-access encryption FAQ
---
What is zero-access encryption?
Why use end-to-end encryption?
What's the difference between end-to-end encryption and zero-access encryption?