Black Friday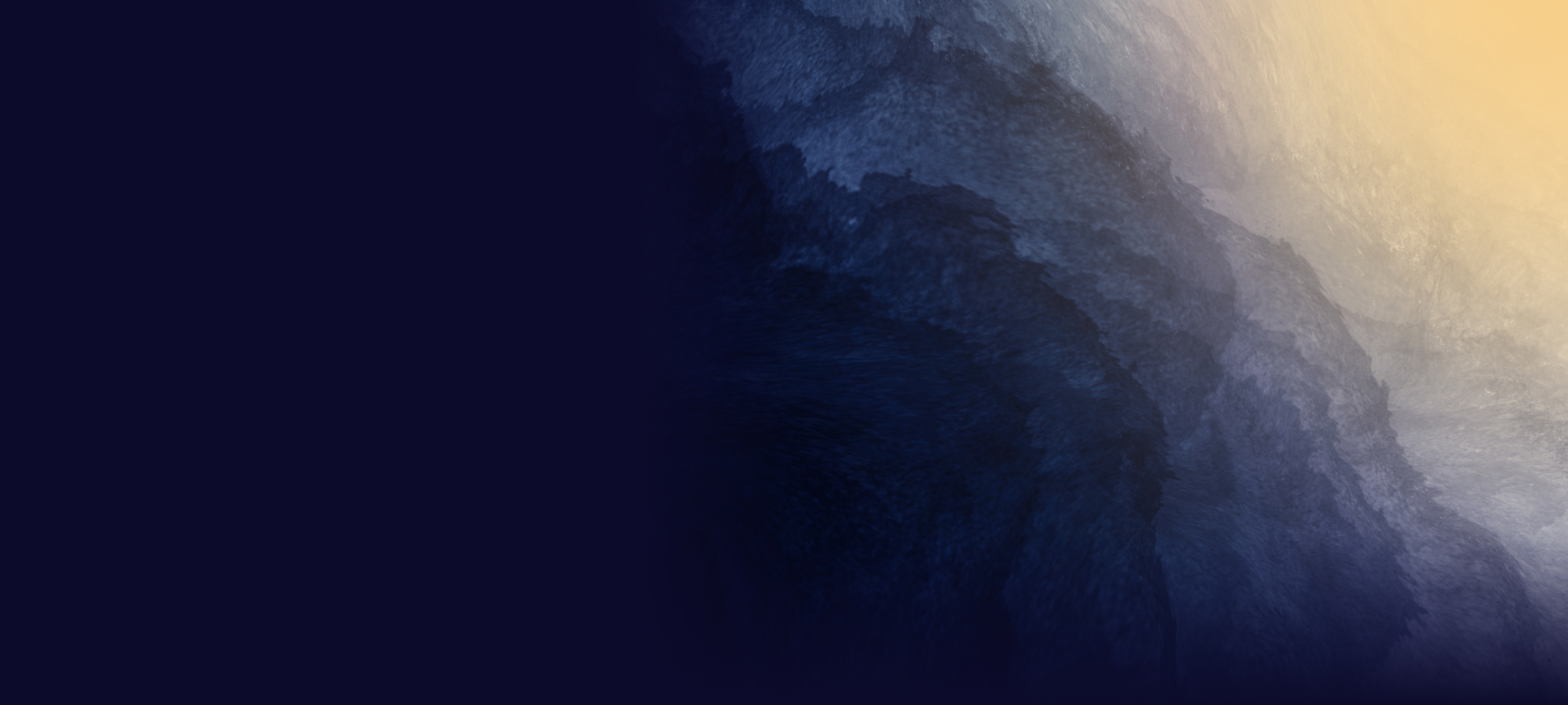 Take advantage of our Black Friday deals to switch to a secure password manager.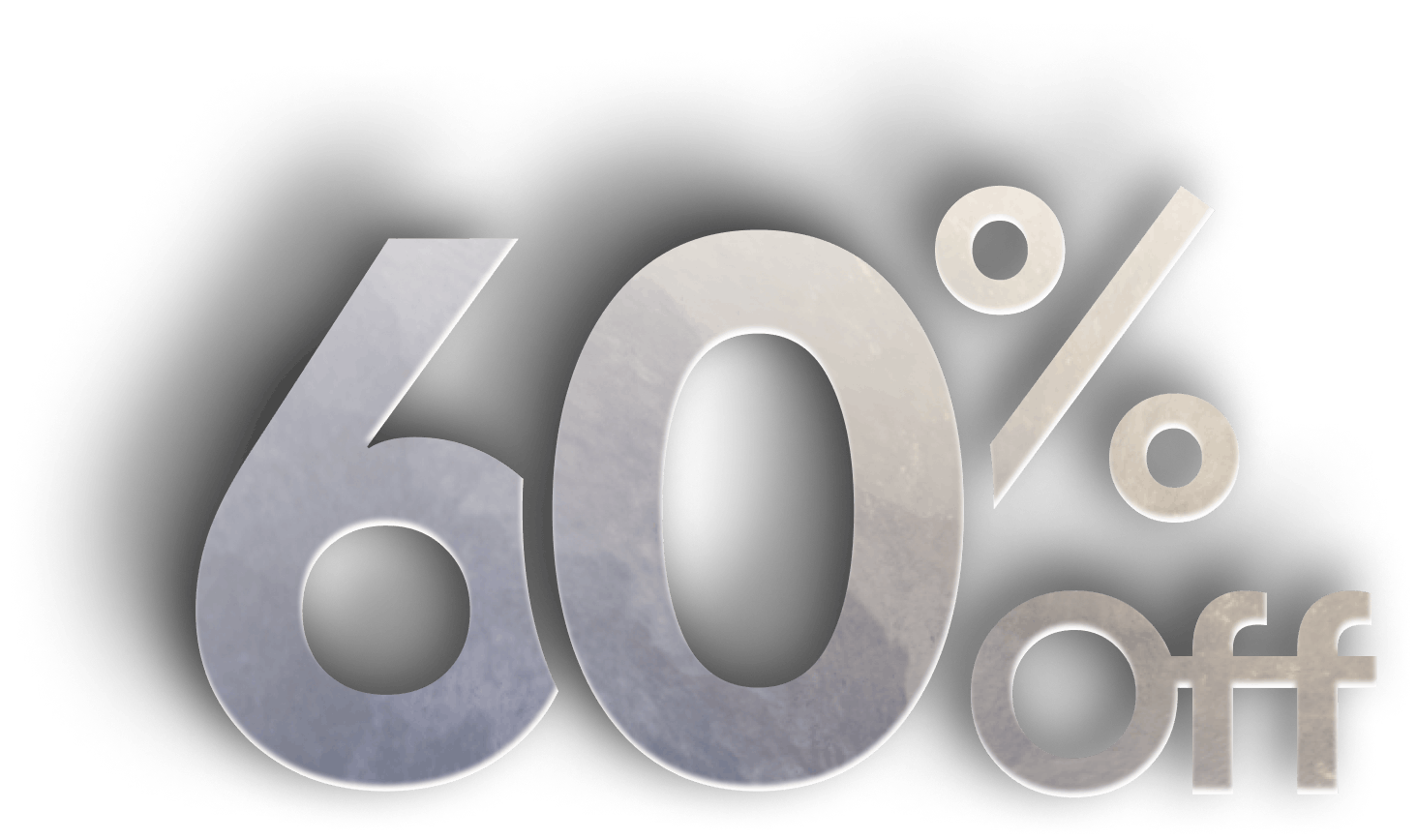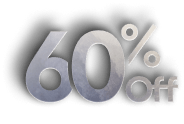 Proton Pass Plus
12 months
€4.99 €1.99/month
Save €36
---
Billed at €23.88 for the first 12 months.
VPN and Pass bundle
15 months
€10.99 €5.79/month
Save €78
---
Billed at €86.85 for the first 15 months.
Proton Unlimited
12 months
€12.99 €8.69/month
Save €52
---
Billed at €104.28 for the first 12 months.
30-day money-back guarantee
Accounts

>100 million

App rating

4.5

Featured in

Swiss based

30-day money-back guarantee
Proton Pass protects your whole
online identity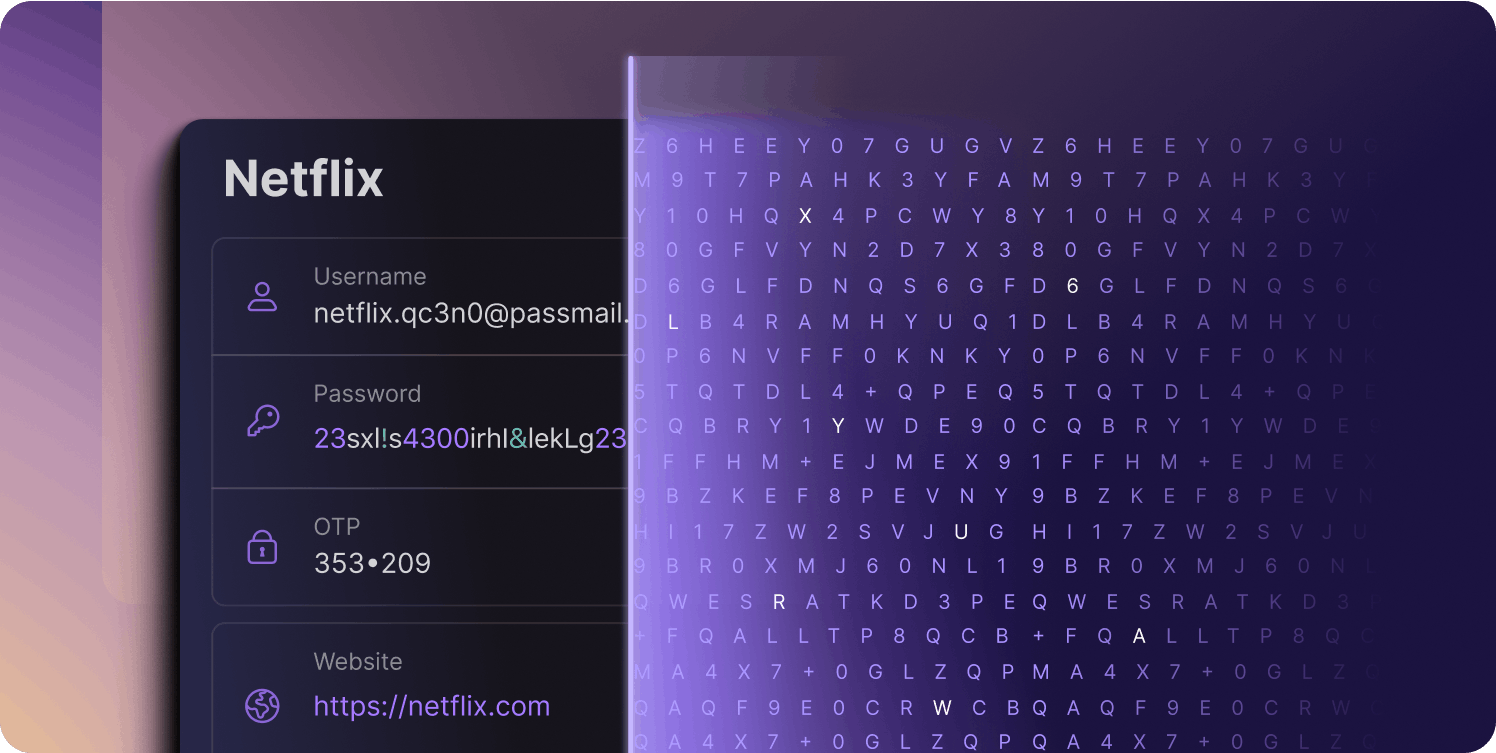 Open source and encrypted password manager
Secure your passwords with battle-tested end-to-end encryption, backed by Swiss privacy laws, some of the strongest in the world. Unlike other password managers, Proton Pass encrypts all your data, including metadata like website URLs.
Not just a password manager, but an identity manager
Proton Pass is more than a tool to securely save passwords and autofill logins. It's also an identity manager that generates unique hide-my-email aliases, preventing your true email address from being used to track you, exposed in data breaches, or targeted for spam.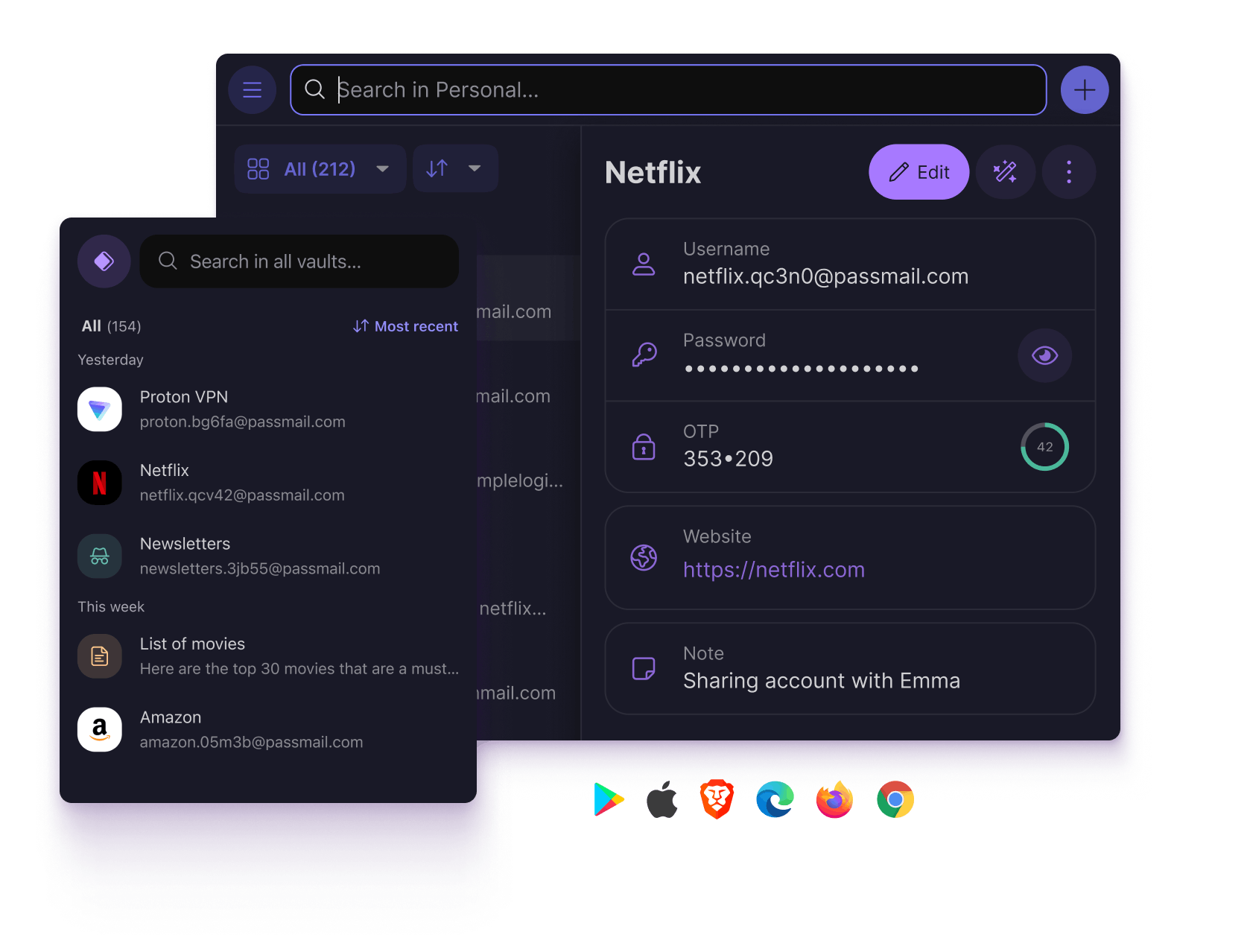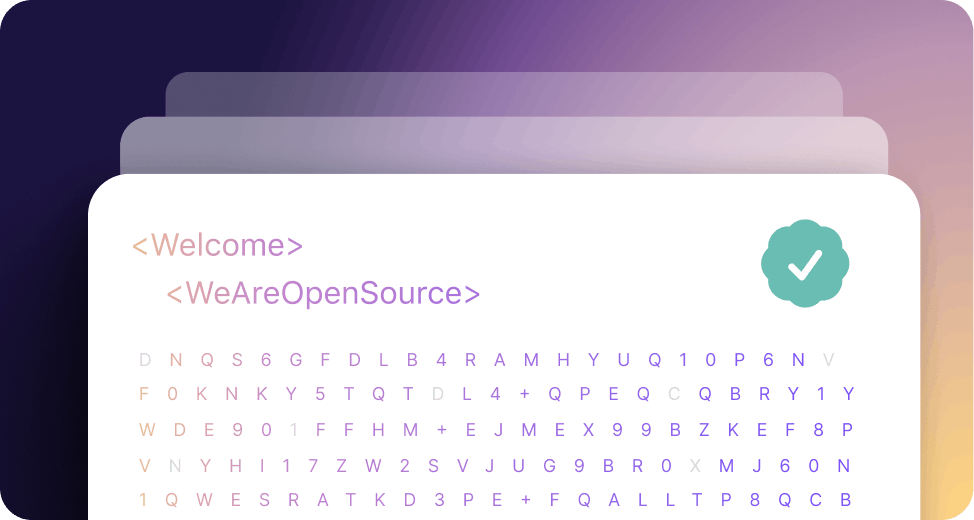 Security through transparency
All Proton apps are open source and have been independently audited and verified by third-party experts.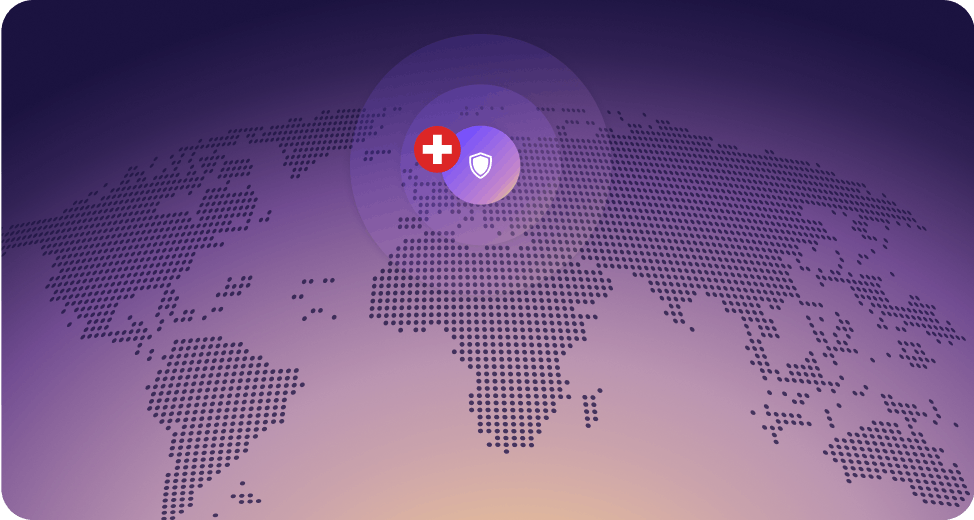 Highest standards of protection
Proton owns its own server infrastructure in privacy-respecting countries, so your data is never sent to the cloud.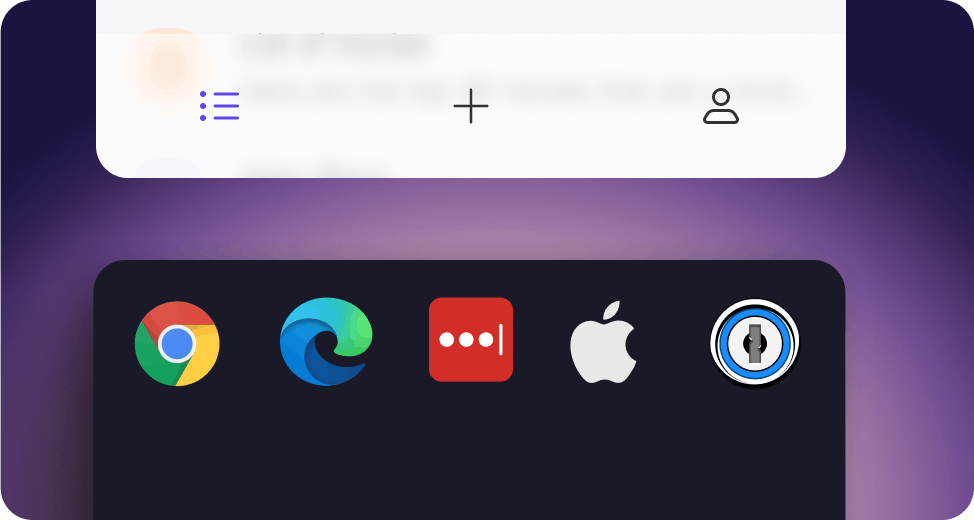 Import your logins with ease
Switching to Proton Pass is simple. You can import all your passwords from another password manager in just a few minutes.
Your favorite features,
plus privacy
Open source & independently audited
Proton Pass has passed rigorous independent security audits, and our open-source code means anybody can verify our encryption works as described.
Protected by strong Swiss privacy laws
Proton is based in Switzerland, so your data is both fully encrypted and protected by some of the world's strongest data privacy laws.
Your data also never goes to the cloud, as Proton owns and manages our own server infrastructure.
End-to-end encrypted
Proton Pass uses the same battle-tested end-to-end encryption as other secure Proton services. Pass encrypts all data, including usernames, web addresses, and all other login-related fields.
This encryption, combined with rigorous hashing and authentication, ensures your data remains inaccessible even to us.
Hide-my-email aliases
Besides storing your logins, Proton Pass protects your identity with an integrated email alias feature.
Whenever you sign up for a new online account, Proton Pass can automatically create an alias to keep your actual email address protected.
Available anywhere you need it
Proton Pass has apps for Android and iPhone and browser extensions for all major browsers, including Chrome, Edge, Firefox, Brave, and more.
Download Proton Pass for your preferred platform and start protecting your online identity today.
Sign in faster with Proton Pass
Proton Pass recognizes the websites and apps you use and autofills forms with your credentials for you on any browser or device. No need to copy and paste.
Integrated 2FA authenticator
Two-factor authentication (2FA) is one of the best ways to protect your accounts online.
Proton Pass makes 2FA easier with an integrated authenticator that stores your 2FA codes and automatically displays and autofills them.
Built-in encrypted notes
With encrypted notes, you can easily save private notes, payment card numbers, and other personal information that only you can access on all your devices.
Share with up to 10 people
Proton Pass secure password sharing is a seamless way to securely share sensitive information like passwords, financial details, secured notes.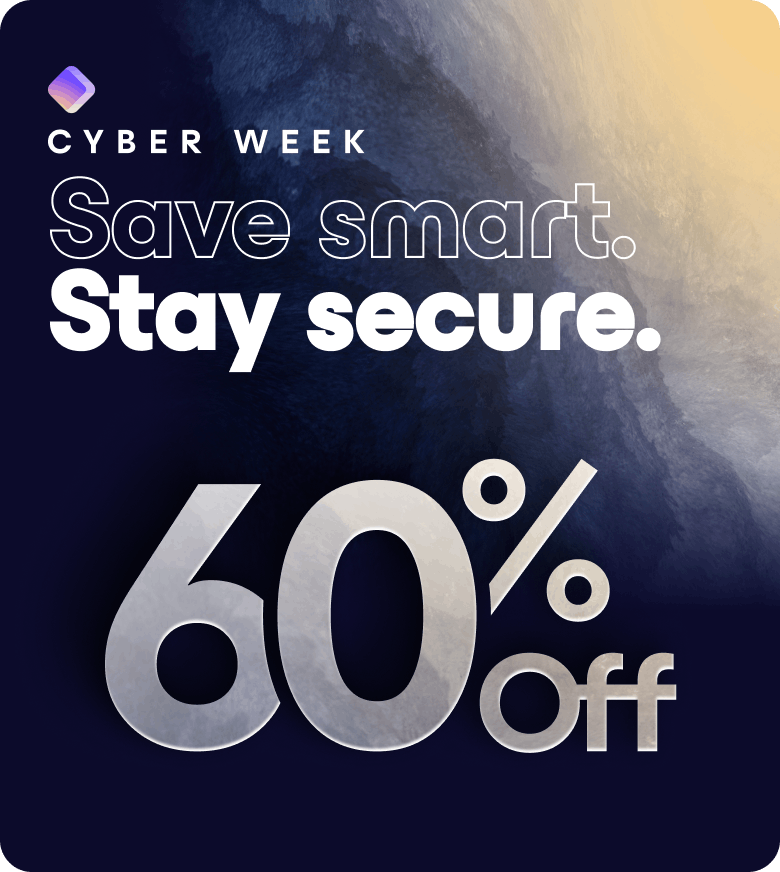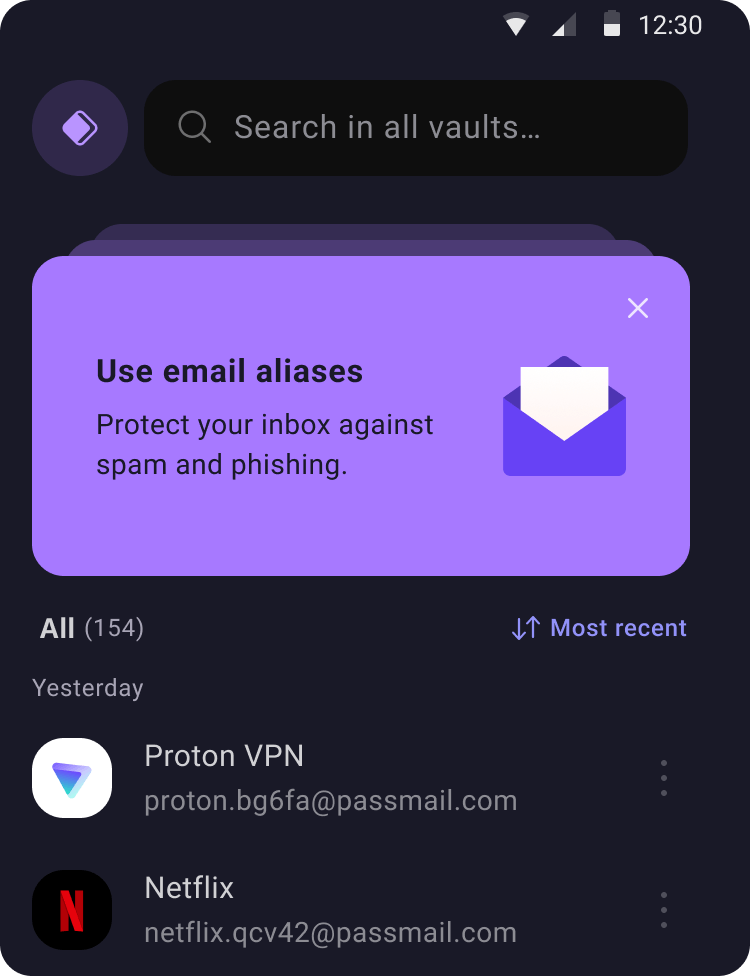 All-in-one privacy protection

Get the most out of Proton Pass
Proton Pass secures your passwords and identity with end-to-end encryption.

Encrypted email
Protect your communications with encrypted email that is private by default.

The most secure VPN
Your gateway to online freedom. Access blocked content and browse privately.

Encrypted file storage
Secure your files with encrypted cloud storage that gives you control of your data.

Make every day safer with Calendar
Your calendar is a record of your life. Keep it safe with our encrypted calendar.

Control your online data
With Proton's ecosystem, your data belongs to you, not advertisers, governments, or third parties.
A better internet starts with

privacy and freedom.
Our story begins at CERN, where the web was born.
Proton was founded in 2014 by former CERN scientists brought together by a shared vision of a free and private internet. In 2021, the inventor of the World Wide Web and fellow CERN scientist, Sir Tim Berners-Lee, joined our advisory board.

We developed our first service, Proton Mail, with the help of a public crowdfunding campaign and community input. To this day, Proton remains a community-supported company, with user subscriptions as our only source of revenue.

By choosing a paid plan this Black Friday, you enable us to further our mission and become a part of a community of millions united by a common belief that online privacy is worth preserving.
Frequently asked questions