What are


hide-my-email aliases?

An alias is a randomly-generated email address that forwards emails to your main inbox. Proton Pass creates aliases so you can enter them into online forms and protect your actual email address from being disclosed or leaked.
Enter your email aliases
in online forms
Whenever you're about to sign up for a new account or subscribe to a newsletter, Proton Pass can automatically create a unique email alias so you don't have to use your personal email address.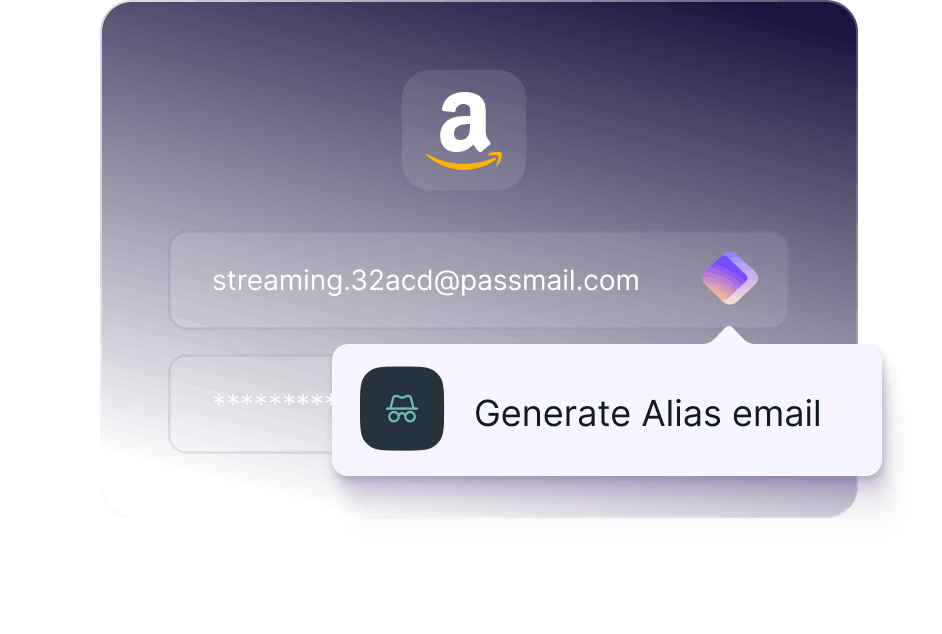 Receive emails safely
in your inbox
When your alias receives an email, Proton Pass instantly forwards it to your inbox without the sender ever knowing your personal email address. You can also reply without revealing your email address.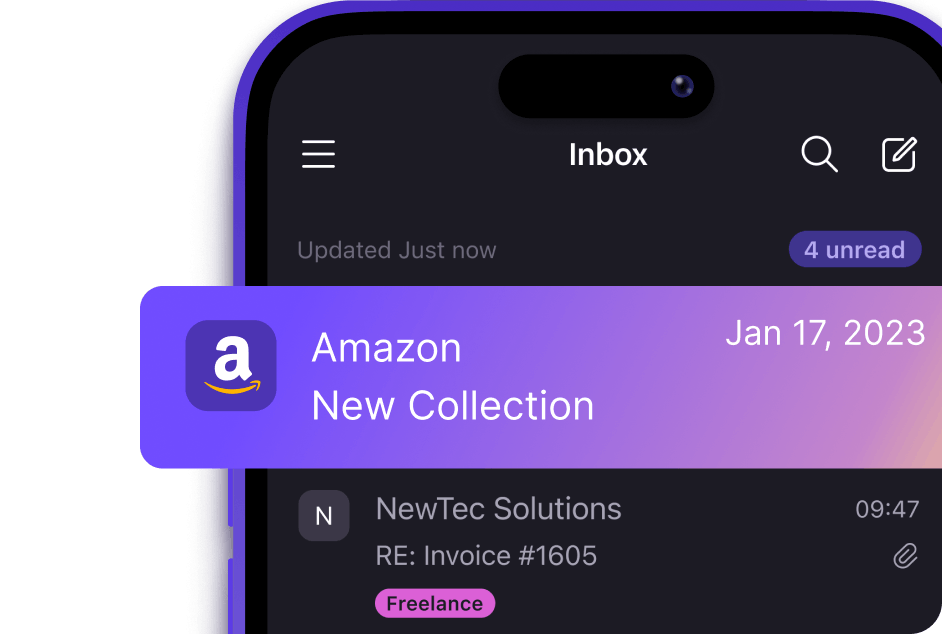 Never worry about a

data breach again

If your email alias is ever leaked or sold to spammers, you can deactivate it to stop receiving unwanted emails. The unique alias lets you know which company sold your email. At no point is your actual email at risk.

Control spam
If one of your email aliases is sold or leaked and you start to receive spam emails, you can easily turn off the compromised alias.
Stay organized
Make a new alias whenever you create an account, shop online, or sign up for a newsletter.
Protect your privacy
Aliases give you control over your identity. You never have to disclose your true email address, so you cannot be tracked and profiled by advertisers.
Prevent phishing
Aliases add an extra layer of anonymity between hackers and your inbox, helping to prevent phishing attacks(new window), one of the biggest online security threats.
Secure your data
Hackers won't obtain your real email address if you use an alias for an online service and it suffers a data breach. They'll only have a single-use email address that you can easily turn off.
Privacy from

the brand you can trust

Private by design
Proton Pass aliases are designed as an email relay, so they never store any of your emails. As a Swiss company, Proton Pass is also protected by some of the world's strongest privacy laws.

Built by email experts
Proton has been running Proton Mail, the world's largest encrypted email service for a decade, and has served over 100 million accounts in that time. We are experts in email reliability, deliverability, and security.
Frequently Asked Questions