About Proton Mail and Tutanota

Proton Mail is the world's most popular private, end-to-end encrypted email provider. Based in Switzerland, Proton Mail benefits from strong Swiss privacy laws in addition to its robust encryption.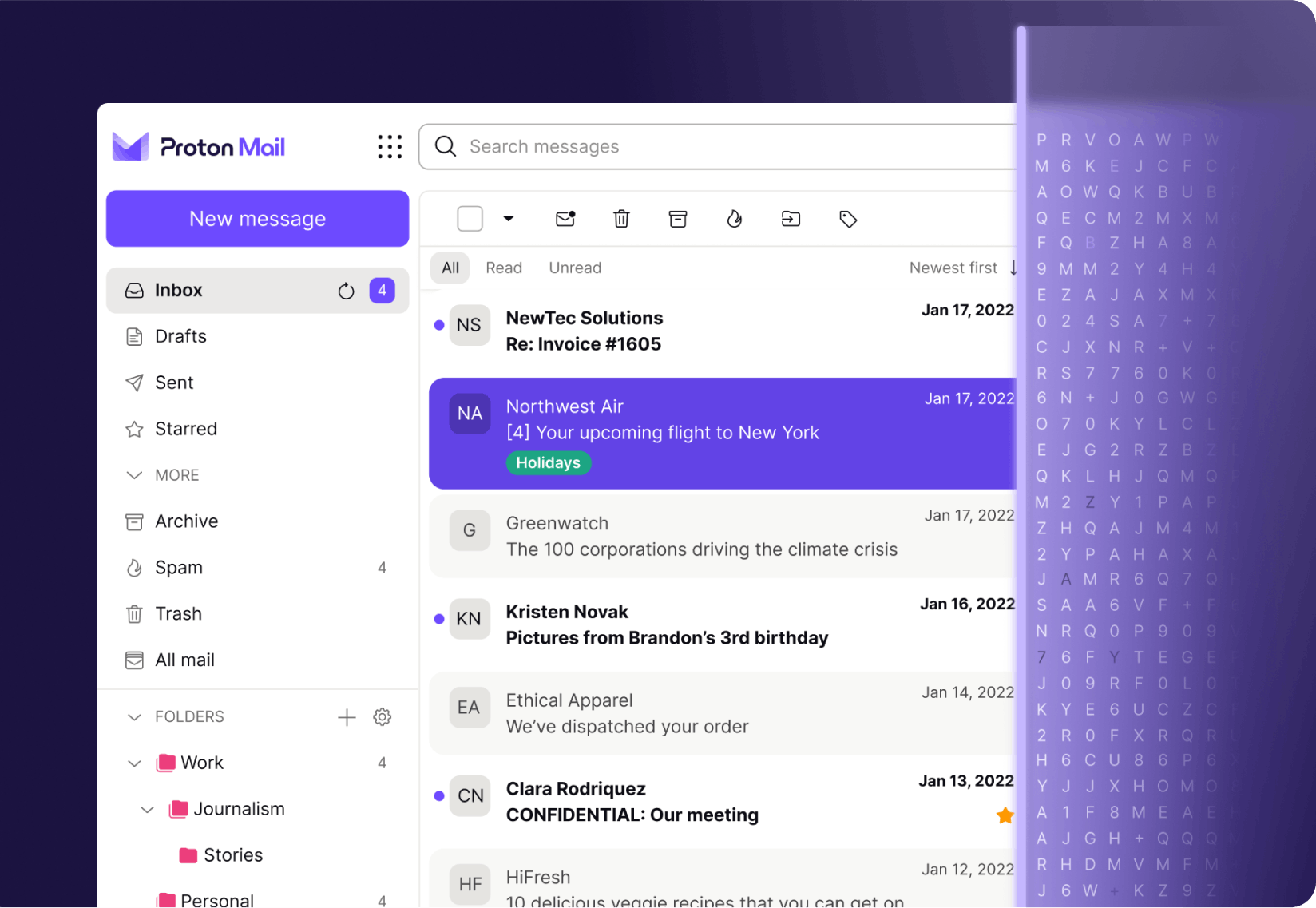 Unlike other popular email services like Gmail, Outlook or Yahoo, Proton Mail and Tutanota don't show you ads or harvest your data. Both services use strong encryption to protect your data, but they're not made equal in terms of features or privacy.Proton Mail is protected by Swiss privacy laws, and has more advanced features and a simpler interface than Tutanota. On the other hand, while both services are available for free, if you would like to upgrade to upgrade to a paid plan, Tutanota is slightly cheaper with a starting price of €3/month compared to €3.49/month for Proton Mail.
If you're not sure which is better for you, we compare the main 
features of Proton Mail and Tutanota below:
A table comparing Proton Mail and Fastmail

Inbox features

Price

Free

Pay for more storage and products, starting at $3.49/month
Free
Pay for more storage and features starting at €3/month

Ad-free

Open source

End-to-end encryption

Works on all your devices

Encrypted calendar included

Password-protected emails

Encryption compatible with other email services

Email tracking protection

Free VPN included

Third party desktop client support

Protected by Swiss privacy laws

Schedule and undo send

Expiring emails
Privacy
Both Tutanota and Proton Mail are end-to-end encrypted, so no one but you can access the messages in your inbox. Both of these private email services also come with a secure calendar app to protect your schedule.

When you sign up for a free email account with Proton Mail, you get access to a larger privacy ecosystem, including free secure cloud storage from Proton Drive and a free VPN(new window) from Proton VPN. Furthermore, Proton Mail is based in Switzerland, which has some of the best privacy laws in the world.
Proton Mail's email tracking protection blocks known trackers, and loads remote images in your emails via a proxy, so that your information is hidden from advertisers and others who wish to spy on you.

Tutanota emails are protected by the German Federal Data Protection Act, which prohibits the use of personal data without permission absent a court order. However, Tutanota is based in Germany, which is a member of the SIGINT Seniors of Europe (SSEUR)(new window) intelligence-sharing alliance which intelligence agencies such as the NSA. Tutanota does not have a pixel tracker blocking functionality like Proton Mail, but it can block remote images. However, this removes remote images and other assets from emails, making them harder to read.
Advanced security
Proton Mail and Tutanota both allow you to secure your account with
two-factor authentication
, and both email providers have support for U2F
hardware security keys
like Yubikey. Proton Mail is fully interoperable with the Open PGP standard, making it possible to seamlessly exchange end-to-end encrypted emails with PGP users who are not using Proton Mail. The Open PGP standard currently does not support end-to-end encryption for subject lines, but this something that will be added in the future.

Proton Mail provides strong physical security. Proton owns and operates all its servers in privacy-friendly countries, and doesn't use any third-party providers.
Proton Mail also protects your emails with zero-access encryption, meaning even Proton cannot read their contents. Proton's main datacenter is in Switzerland all Proton servers utilize full-disk encryption.

Tutanota uses servers in Germany, and Tutanota also cannot read the contents of your emails thanks to zero-access encryption.
While Tutanota does not use cloud services like AWS, they also do not own and operate their servers and network, which gives it less control over privacy and security compared to Proton.
Ease of use
Although Proton Mail and Tutanota offer similar levels of security and privacy, Proton Mail has added functionality across all apps, and offers more advanced inbox management tools.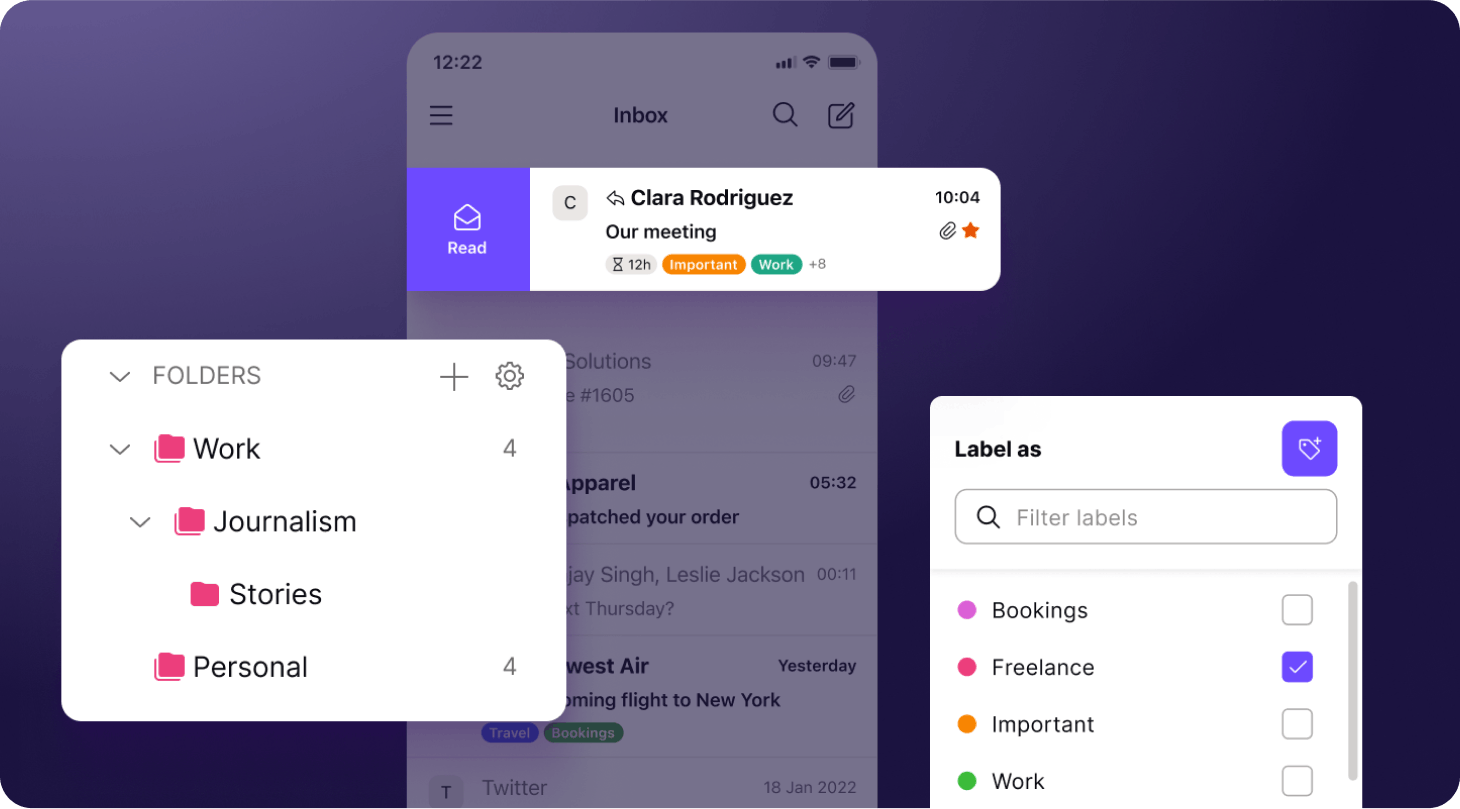 Proton Mail gives you the option to schedule send your emails so you can write your messages in advance to be sent at a time that you choose. Proton Mail also allows you to recall an email up to 20 seconds after you send it with Undo Send.
Proton Mail is more customisable than Tutanota, with custom labels for emails and more themes and layouts.
Proton Mail also offers Easy Switch, which makes it easy to export and import data from Google, Outlook, and Yahoo. Auto forwarding also allows you to ensure all emails that get sent to your Gmail account also appear in Proton Mail.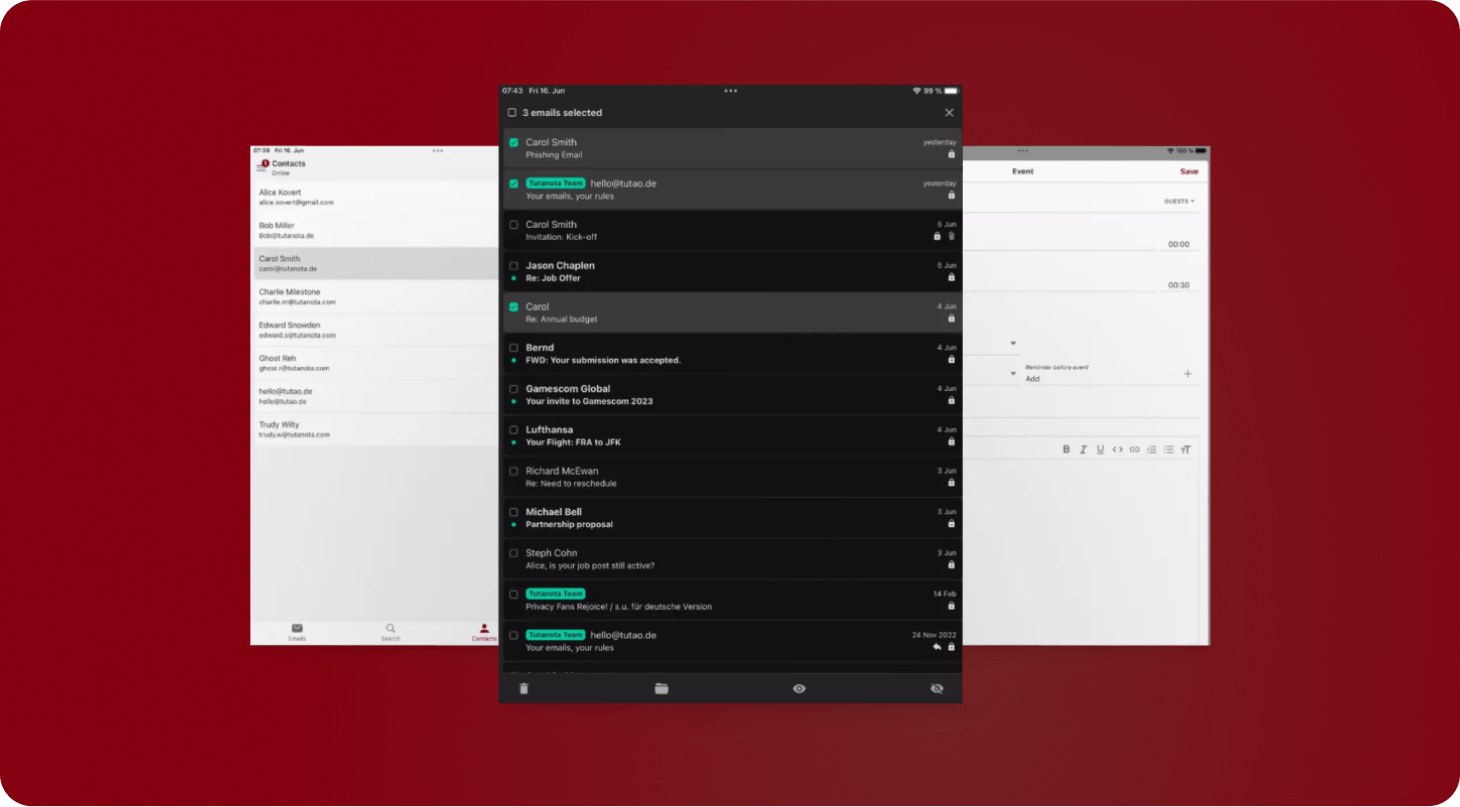 Tutanota does not contain as many convenient email actions as Proton Mail. For example, you cannot schedule or recall your emails.
Tutanota also only offers custom folders for email management, without labels, and lets you choose between three themes (light, dark, or blue), while Proton Mail has eight.
Tutanota does not have an import function like Easy Switch, and also cannot automatically pull emails from Gmail. It is possible to manually export and backup emails, but it lacks fully automated tools such as Proton Mail's exporter tool.
Calendar, storage, and VPN
Proton Mail and Tutanota both offer a free secure calendar with their free email plans, but Proton Mail also comes with access to Proton VPN, Proton Drive and Proton Pass at no extra cost. Proton Mail's calendar has more advanced functionality such as syncing to or from external calendars such as Google Calendar, and advanced invite management functionality that can automatically add events from your email into your calendar.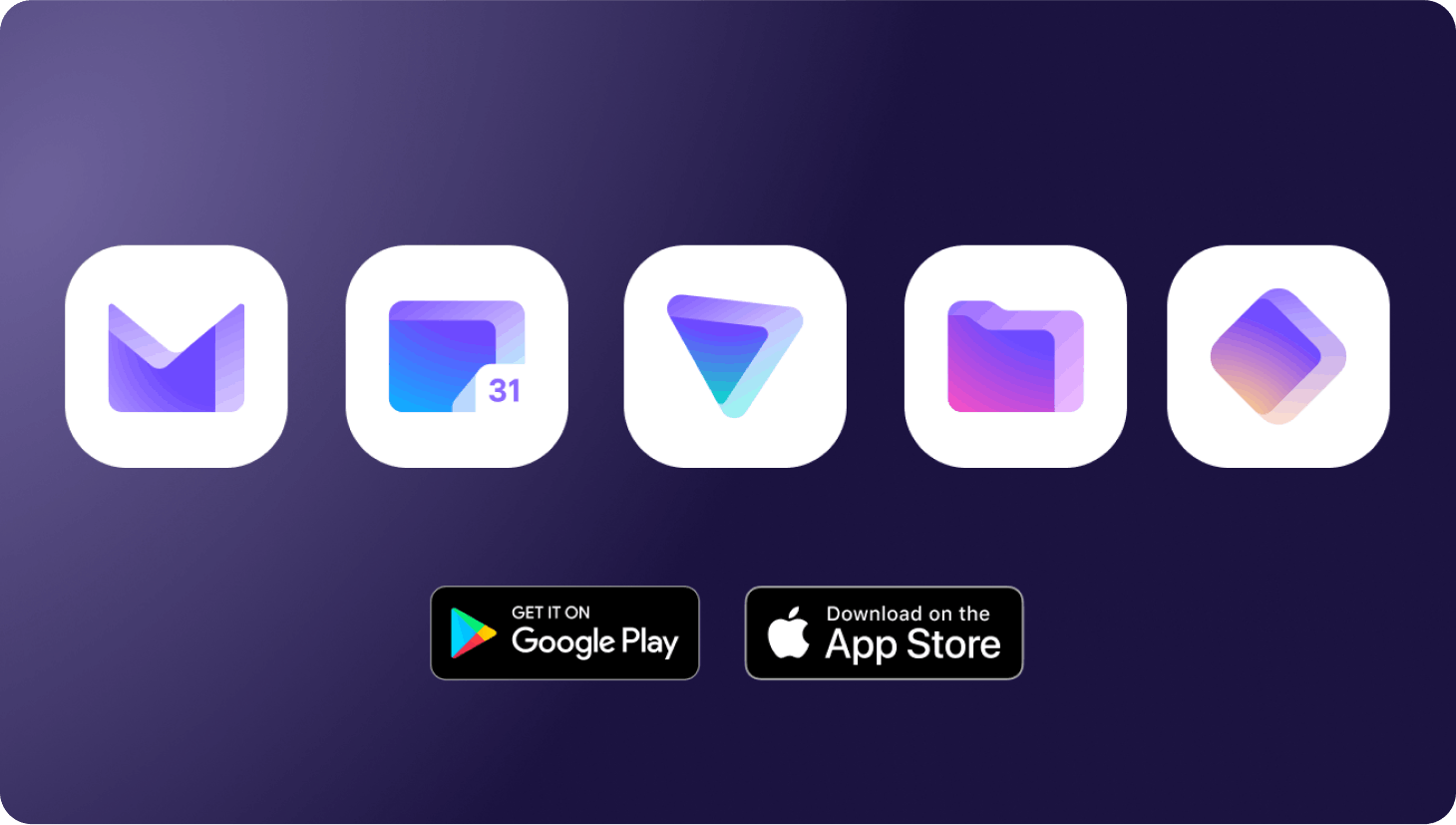 If you sign up to a Proton Mail free account, you can get up to 1 GB of storage to use across Proton Mail, Proton Pass, and Proton Drive. If you upgrade to a paid plan with Proton, you can increase your storage up to 3 TB or even more with a business subscription and a free Password manager.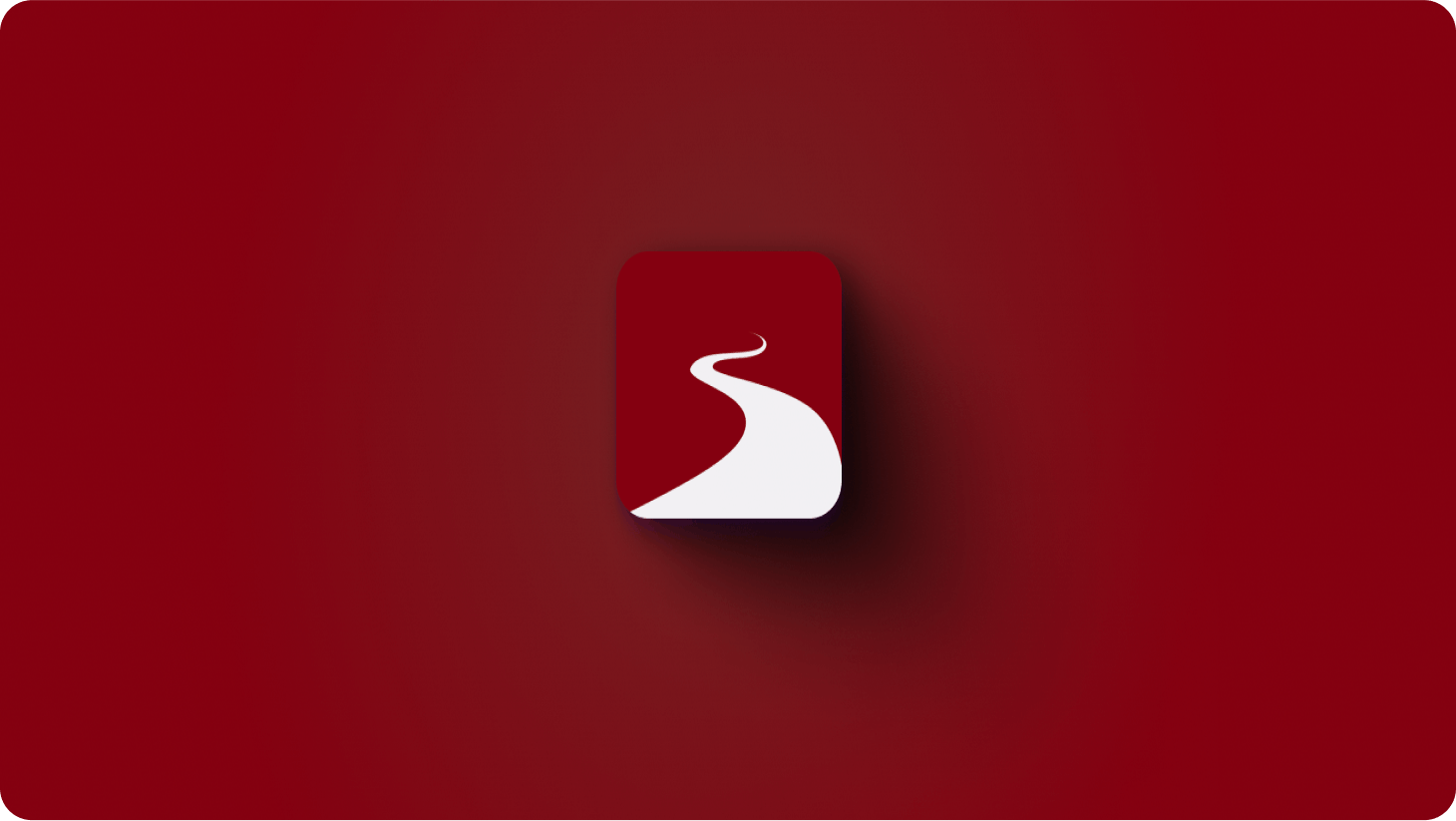 You can increase your storage with Tutanota up to 500 GB with a paid monthly plan, or up to 1 TB by choosing a business subscription. Tutanota does not offer a VPN or cloud storage solution.
Pricing
Proton Mail's free plan comes with 1 GB of storage, three secure calendars, three folders and labels, and is limited to 150 emails per day. Tutanota's free plan also has 1 GB of storage, but only offers one calendar. Tutanota also allows unlimited folder creation and emails per day (labels are not available with Tutanota).

Proton Mail's paid plans start at $3.49 per month for Mail Plus, which comes with additional premium features. You can purchase Proton Unlimited for $7.99 per month to get 500GB storage and unlimited access to all Proton apps and features, or upgrade to the Proton Family plan with 3 TB of storage and full protection for your whole family.

Tutanota's paid plans start at €3 per month for the Tutanota Revolutionary tier, or you can upgrade to the Tutanota Legend tier for €8 per month.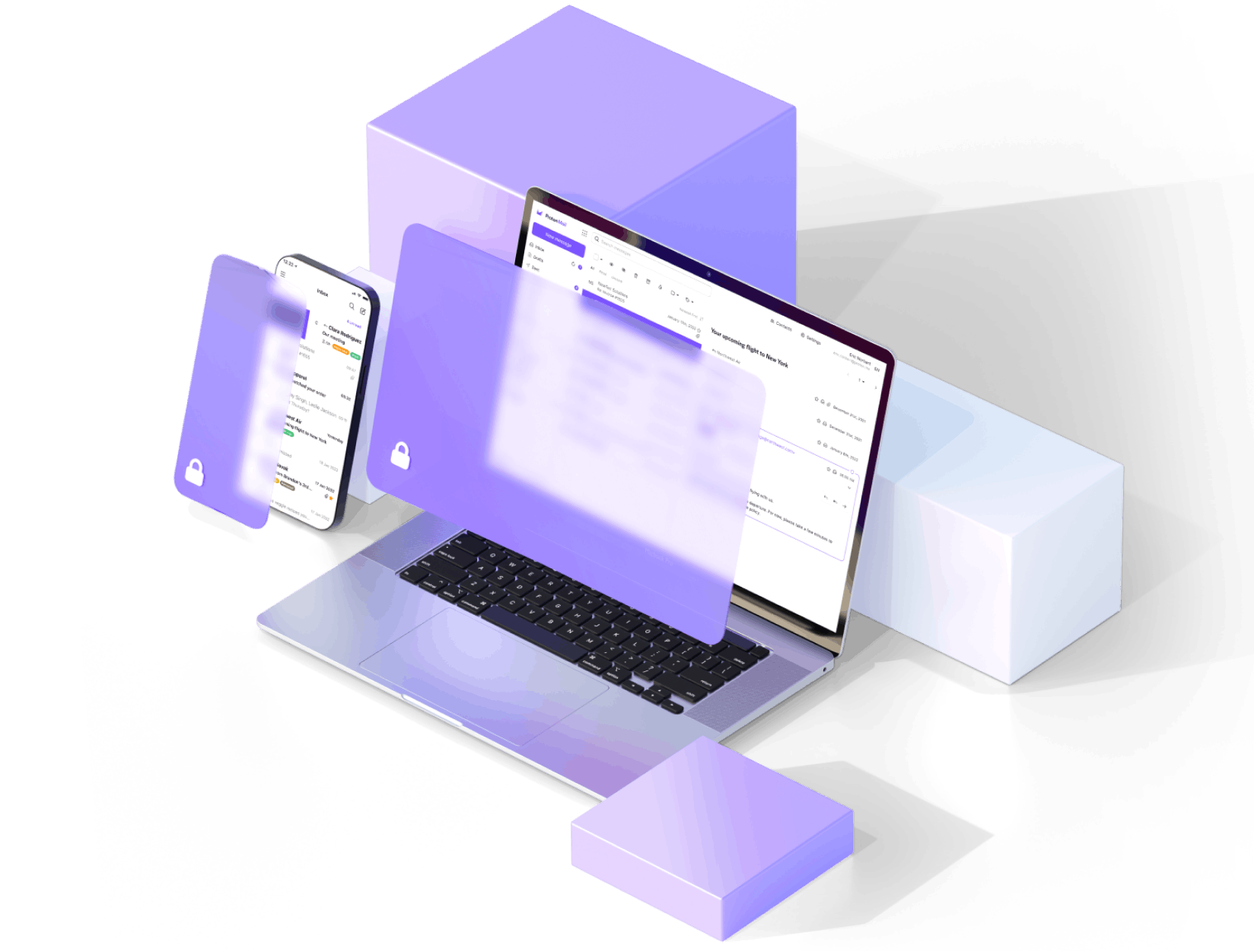 Proton Mail or Tutanota?
Proton Mail and Tutanota are both free, encrypted, and
secure alternatives to Gmail
and other large, privacy-invading email services.While both email services give you privacy and security with end-to-end and zero-access encryption, Proton Mail offers more features and services with easier-to-use interfaces across web, iOS, and Android. With Proton, you get the benefits of encrypted email without needing to sacrifice your everyday email habits. This is the reason why more people pick Proton Mail (there are now over 100 million Proton Mail accounts).There's no reason not to try out Proton Mail as the service is available for free and one account gives you access to all Proton's privacy services.