Support for your Proton Account
Find answers to your questions about your Proton Account. How can we help you?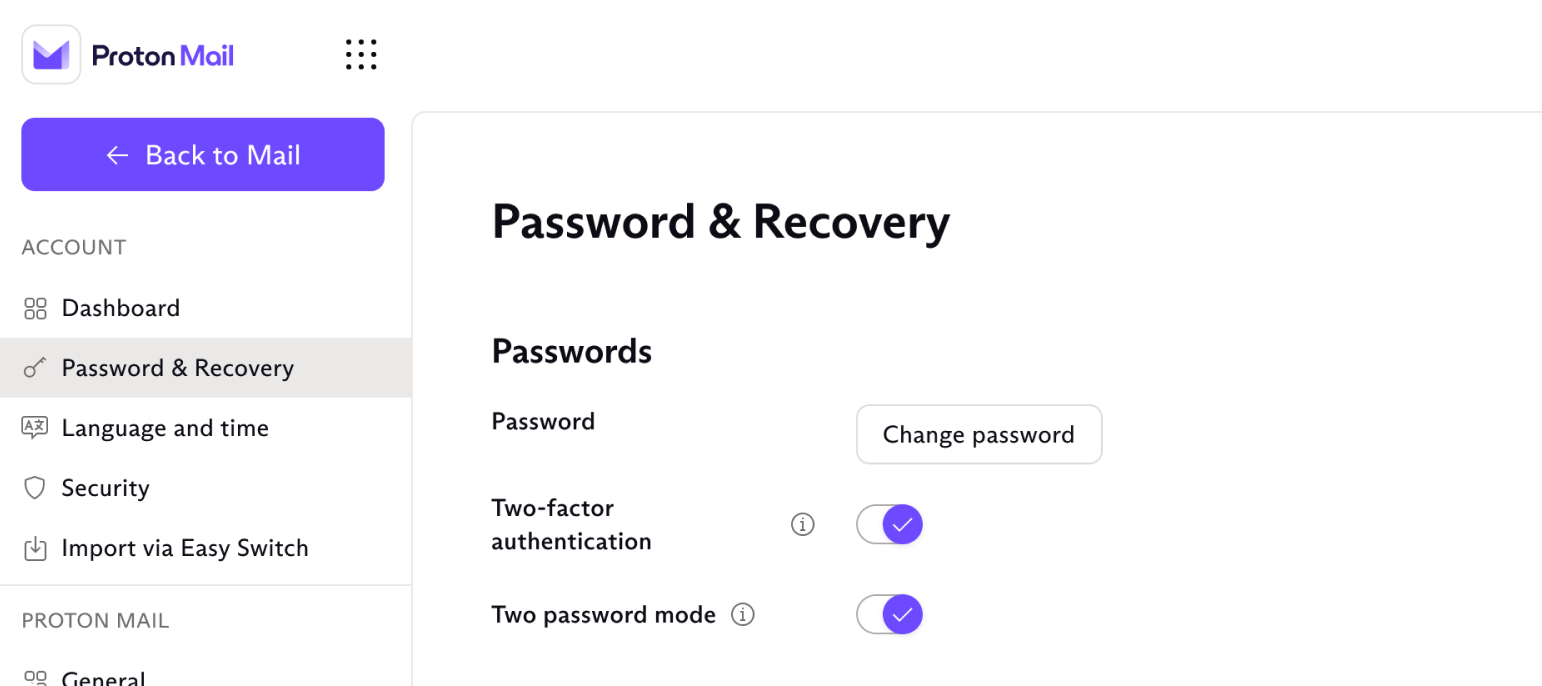 Proton Account categories
---
We can answer any questions you have about your Proton Account and help you manage your settings and preferences.
Frequently asked questions
---
How do I change or reset my password?
Can I merge two or more Proton accounts?
What is 2FA, and how can you set it up?
How do I import my data (emails, calendars, and contacts) from another service to Proton?
How do I recover my encrypted messages and files?